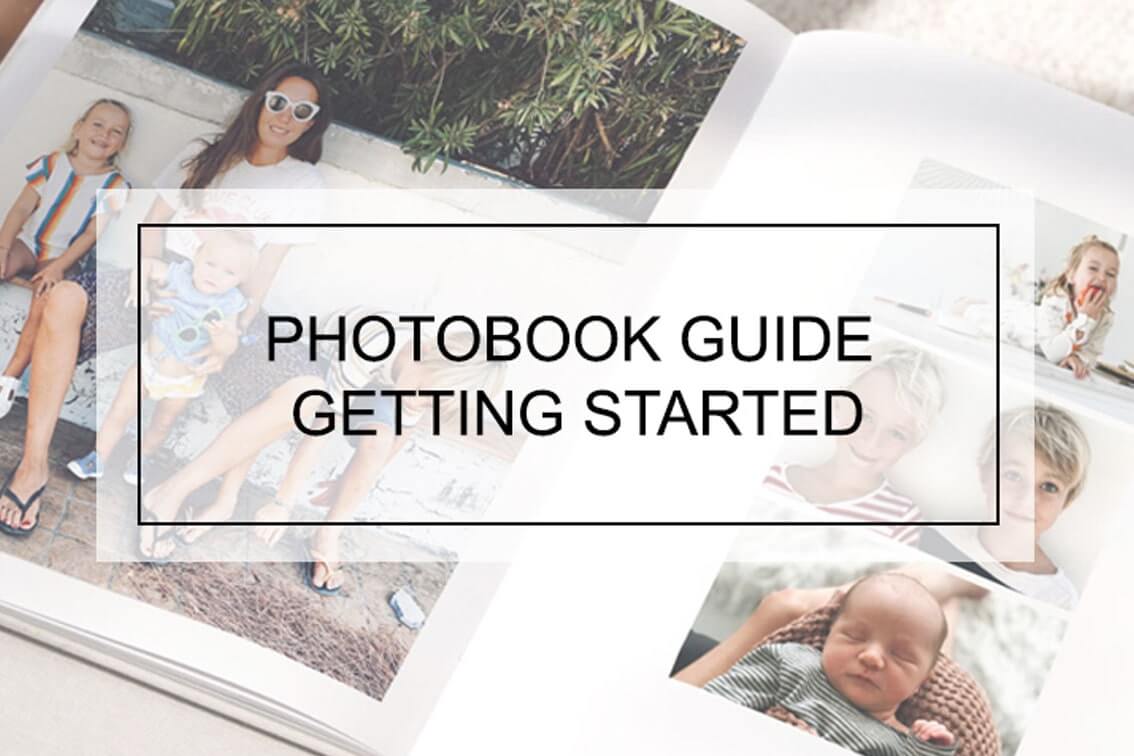 LET'S GET STARTED
So now is the time to make that photobook, once you hold a beautiful printed book of your best moments you will not regret the time spent creating one. Qphoto offers a money-back quality guarantee, the first and only in the industry, so your special memories are safe with us.
---
ORGANISE YOUR PHOTOS
To make a photobook you need between 50 to 80 photos. The trick is not to clutter the page with too many photos, so be selective and remember less is more. Select your images and save them in a separate file.
Rename the images with numbers in sequential order so that our online software can automatically place the photos in the correct story order in your photo book layout. This will save you a lot of wasted time re-arranging the order of the photos in your photo book when placing your order.
Our online photobook software will give you a warning if the image quality is too poor for re-printing. But as a rule of thumb images should be from your camera roll on your phone or camera at 300 dpi. Images from social media can be printed in the smaller format A5 photobook or the Everyday Photobook.
---
CHOOSE YOUR COVER & FORMAT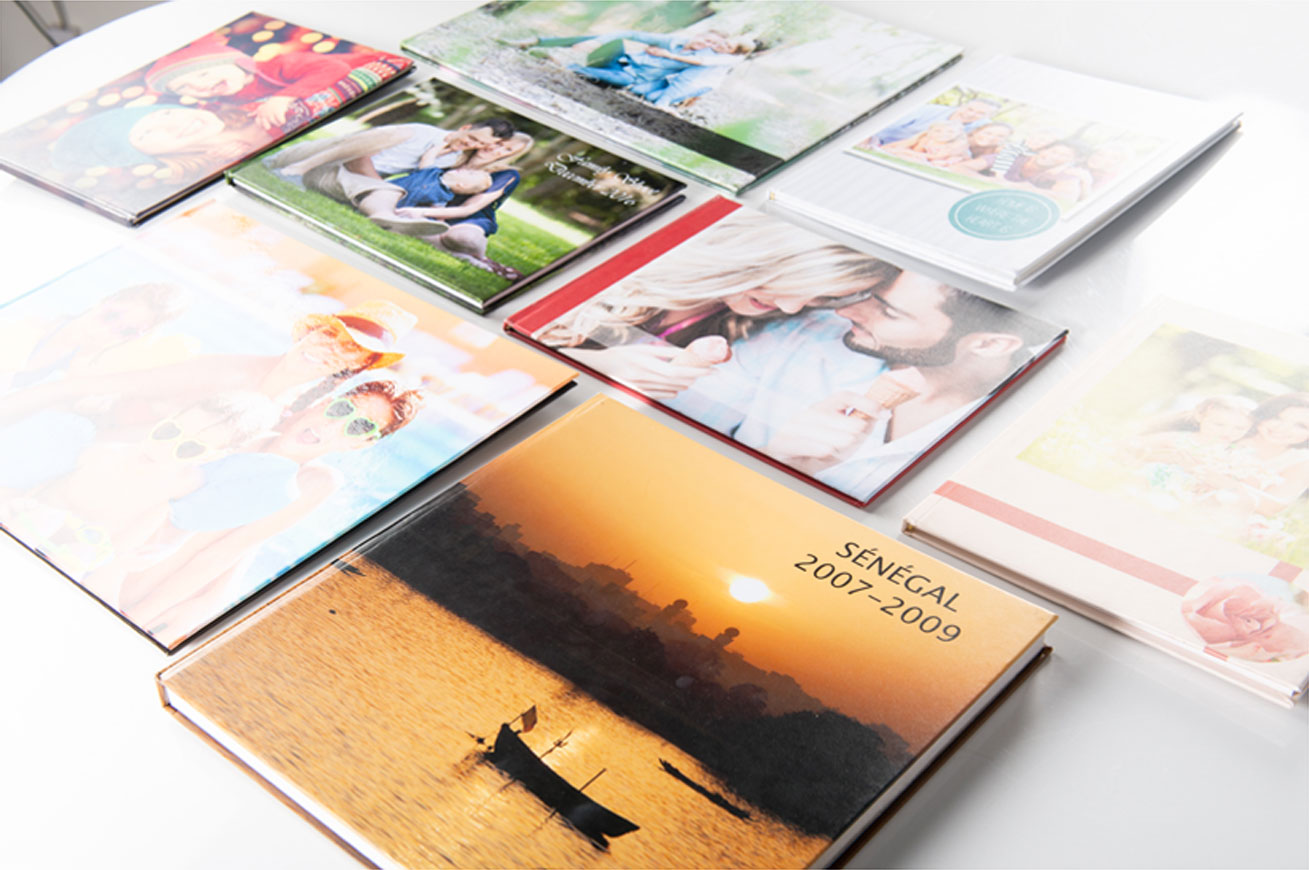 Qphoto offers the widest range of formats and cover materials in the industry. From A5 size to A3 available in leather, linen, faux leather and printed covers with many detail options.
Our top seller is the A4 Landscape with a Personalized Hardcover or the Picture Window Leather Cover. This popular format allows for a good size of multiple photos on the page and the landscape format has more page space than the portrait.
---
SELECT YOUR BINDING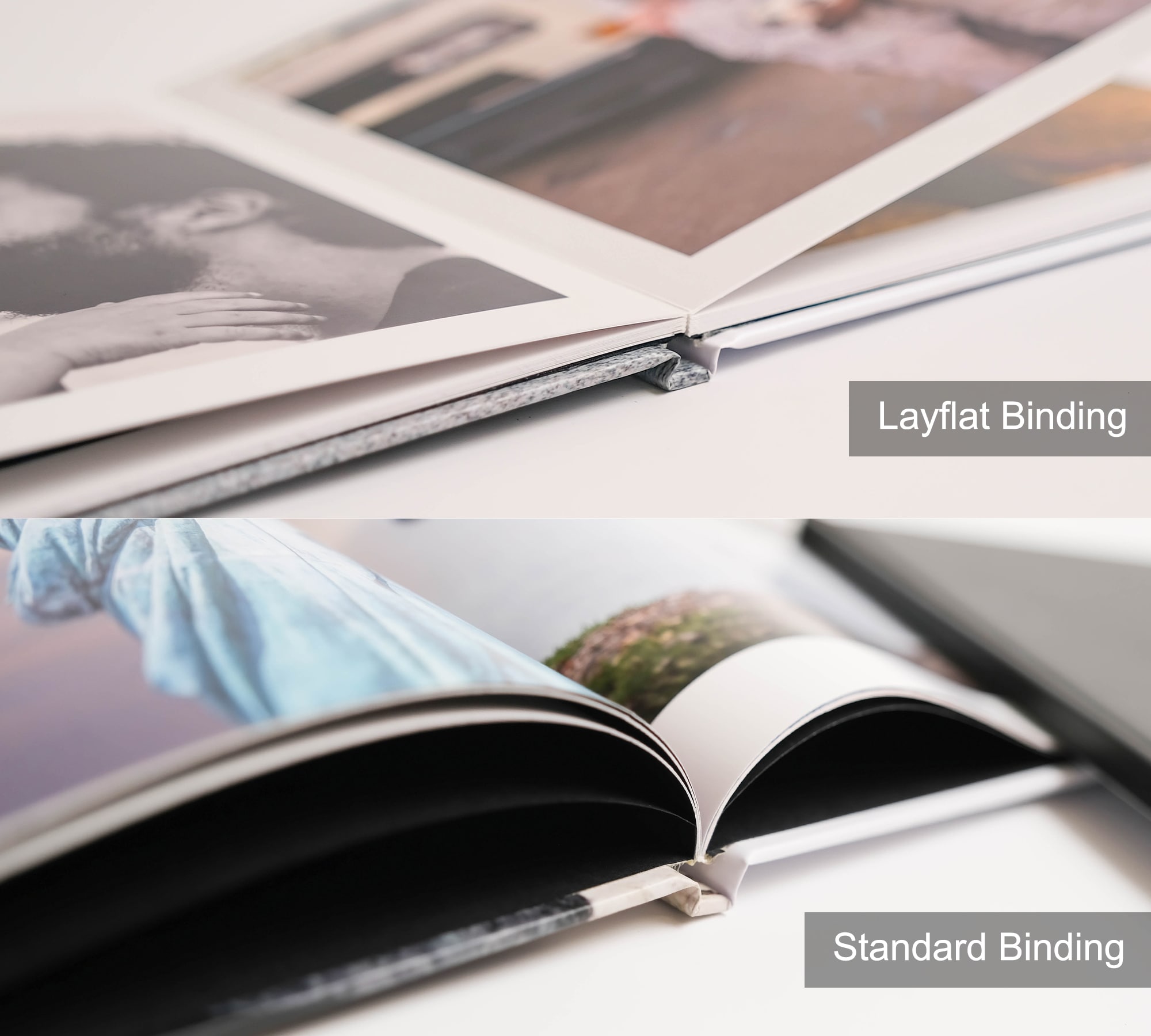 Our standard binding has a gutter down the center of the book so the pages fold into the middle like any book. We use PUR binding which is a hot glue bind for quality that lasts. The tip when designing is to keep text away from the middle of the layout as the page folds into the center gutter space.
Layflat binding is for a professional album layout where the book opens perfectly flat with no fold down the middle. With this type of binding you can print an entire image across two pages as it will open perfectly flat like a tray – looks fabulous !
---
CREATE LAYOUTS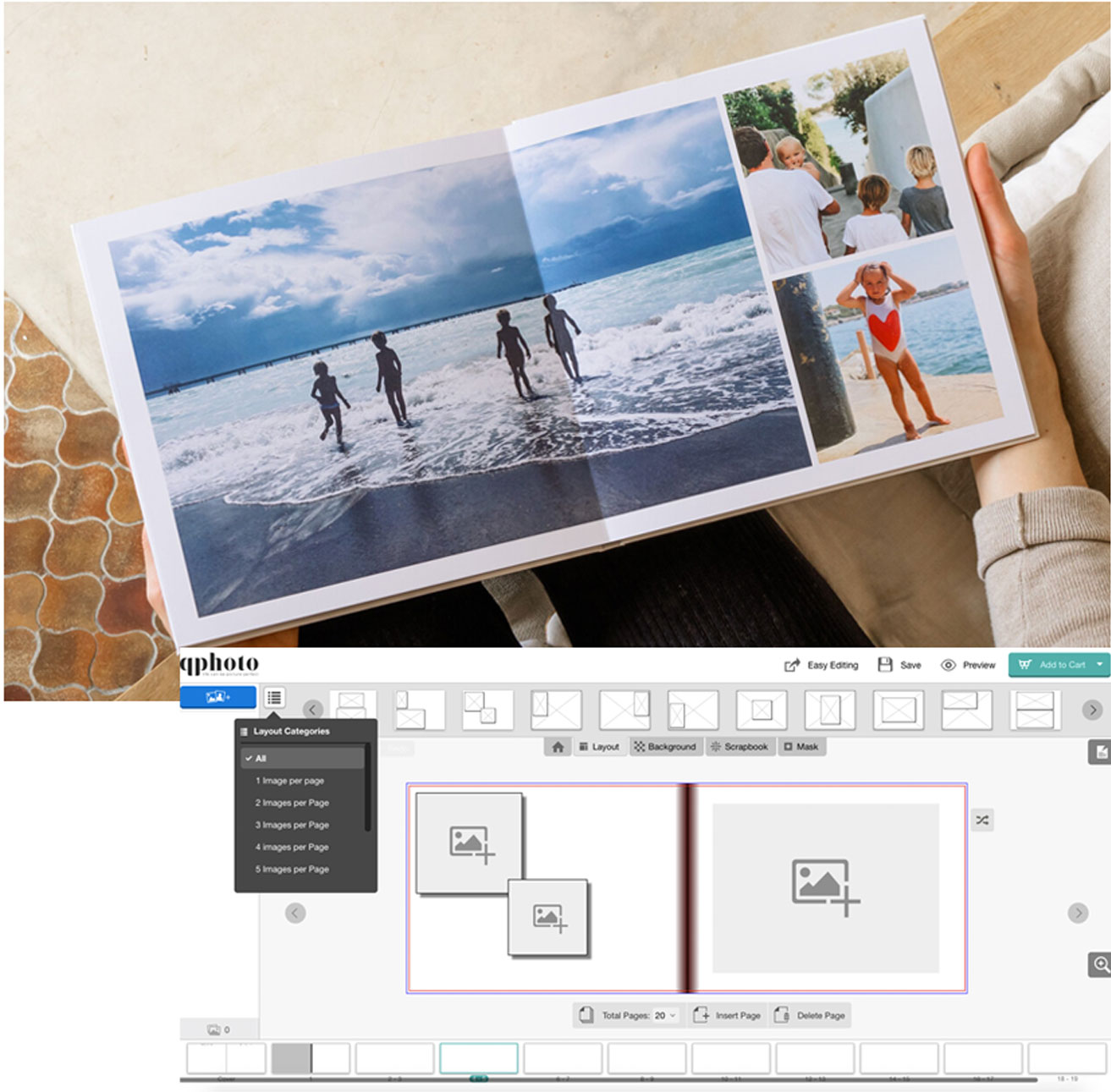 We have pre-designed page styles in our online photobook ordering software that you simply add your photos to for a professional layout. You can edit our page styles or create your own. You can add captions and backgrounds as well. We recommend a simple, uncluttered page style for timeless elegance.
---
WE ARE HERE TO HELP YOU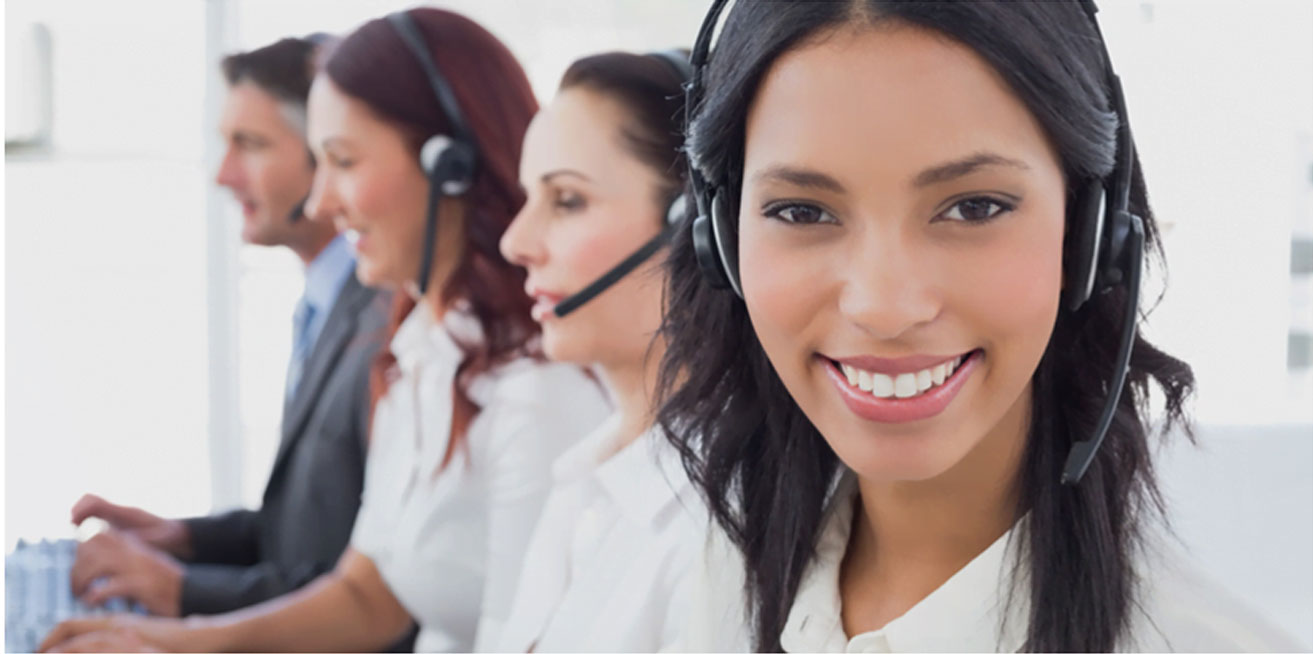 Remember that perfection is the enemy of good enough – have fun creating your photobook and we are here to help you.
You can call us on 087 359 1134 and we will guide you every step of the way.
We can team view onto your PC and literally show you how to create a beautiful photo book.
Visit Help Centre for our useful FAQ section