It's that time of year again—when everything shimmers with a little extra joy and delight. As we enter into a new season and a new normal, it's clear this summer won't look like the rest. In the absence of events and travel, look for the experiences that bring you joy, and find every reason to capture what may seem ordinary and develop them into lasting memories and beautiful creations, you'd be surprised what can come from a camera roll, a blank canvas, and a little bit of courage Here are creative photography project ideas for every personality -may these ideas be just the inspiration you need to tell your own story, letting guidelines give way to the power of imagination.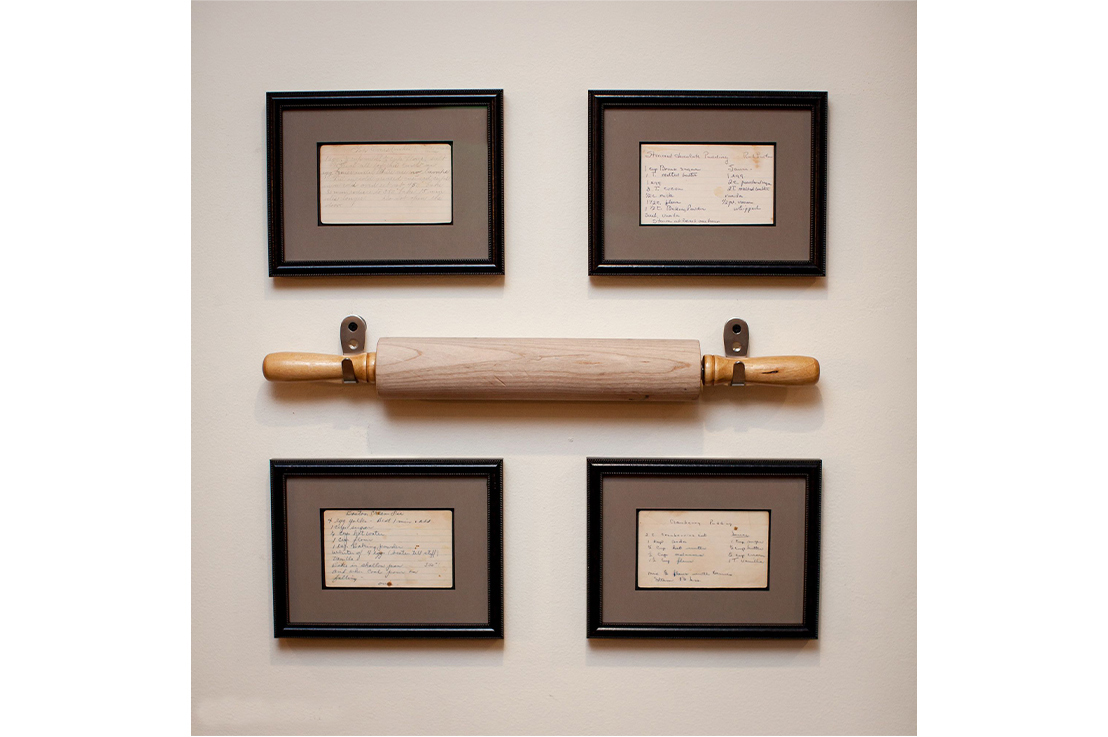 Food has a beautiful legacy in many families, including recipes that have been passed down through the generations. Instead of tucking away those treasured recipe cards, turn them into unique kitchen wall décor. Enlarge the original handwritten notes, frame your favorites, or design a keepsake collage combining recipes, memories, and photos of your loved ones.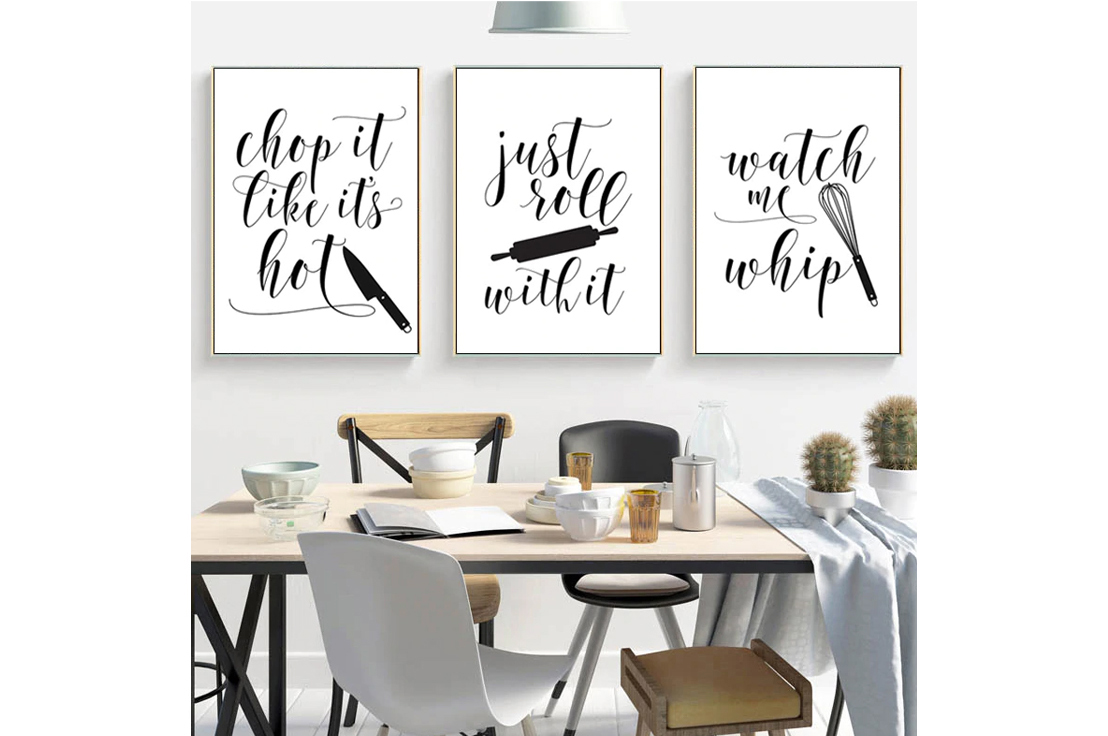 We start each day in the kitchen—even if it's just to grab a cup of coffee or a quick bite—so it's a wonderful place to instill a little inspiration and positivity into your routine. Decorate your kitchen walls with inspirational quotes and sayings with a printed canvas . Make it extra personal by documenting words of wisdom from someone in your family, or go with your favorite quotes from writers, artists, or creative thinkers you admire.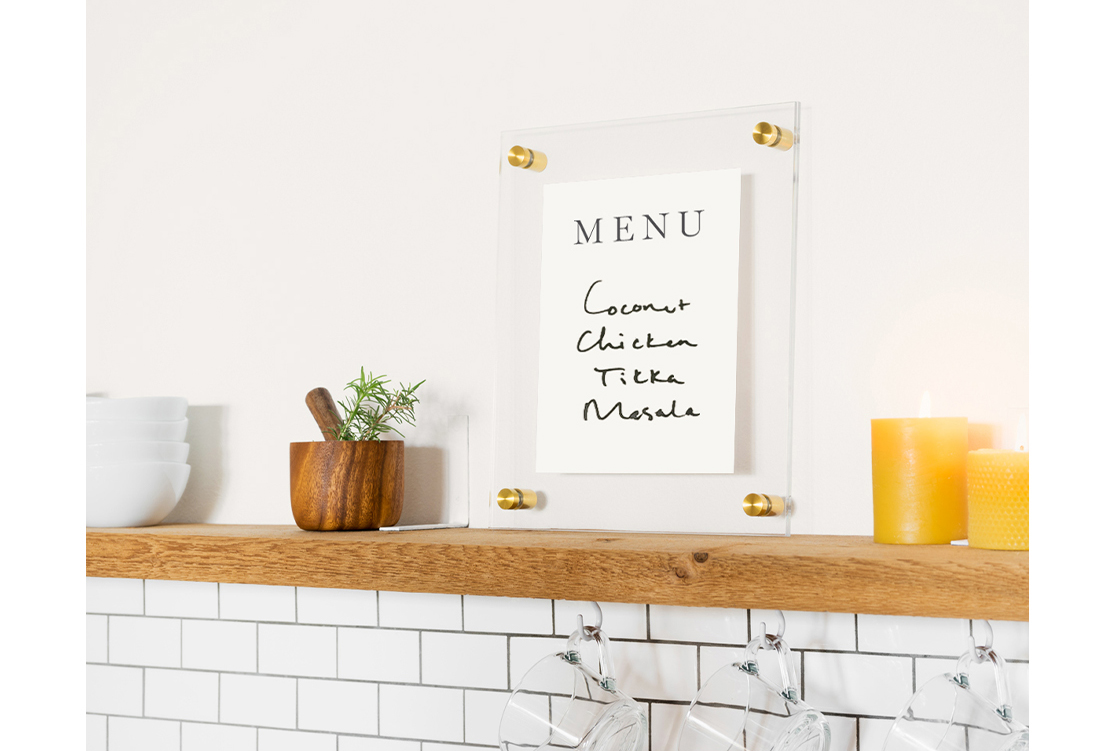 Whether it's a special birthday dinner or a classic holiday feast, there are some meals you will always remember (and look forward to eating again). Document the dishes from your most memorable, home-cooked feasts and design a set of menu-themed kitchen wall art with a floating frame or gallery frame. Use the lettering style, text color, and illustrations that fit your kitchen décor—from rustic to modern, vintage to industrial.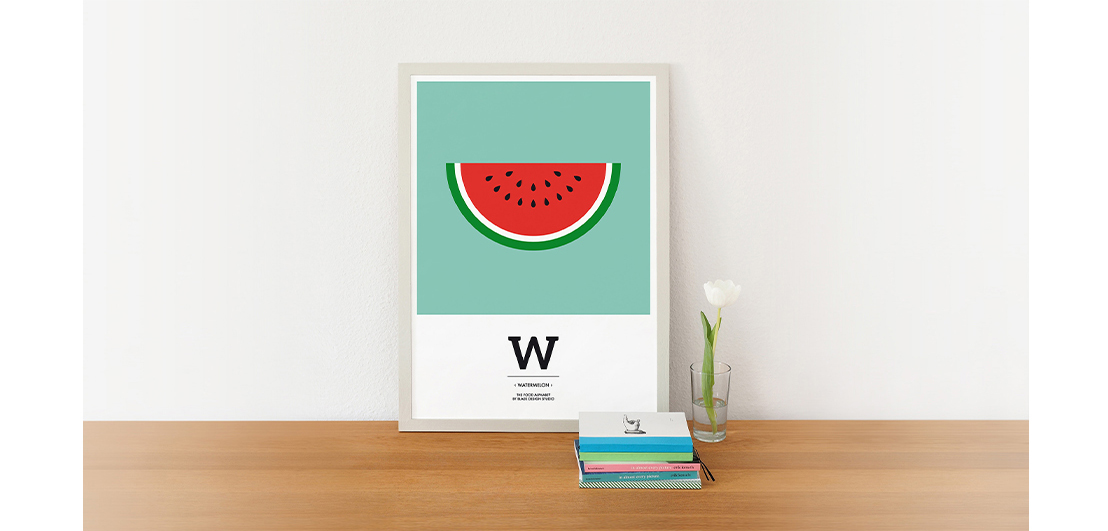 Want to make your kitchen a place that inspires a love of food and learning? Design a set of food alphabet art prints featuring your favorite foods (A is for Asparagus!). Inspired by the classic ABC books, this DIY kitchen wall art project is not just a playful idea for families with kids, it can be a stylish addition to any home. You can make simple, colorful prints for a contemporary look, create illustrations with a vintage feel, or use your own photos.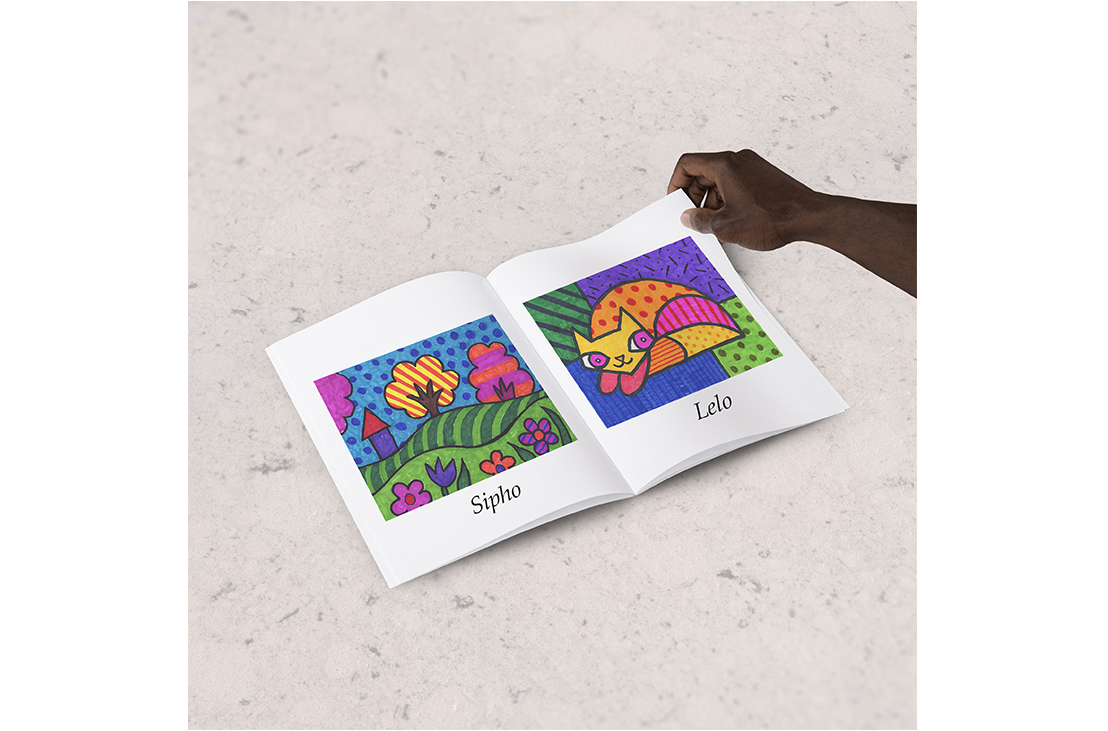 Start by picking a favorite subject or theme (animals, colors, activities, books, places, foods, friendship, family trips), then invite family members (or just the kids) to contribute a story, drawing, photo, game, or song. Some children might want to do interviews, design puzzles, or create top-10 lists of facts to go with the images. Once you've created 20 pages (or more), scan the photos and stories to make a family magazine with a softcover photo book. Print copies to share with friends and family, near and far.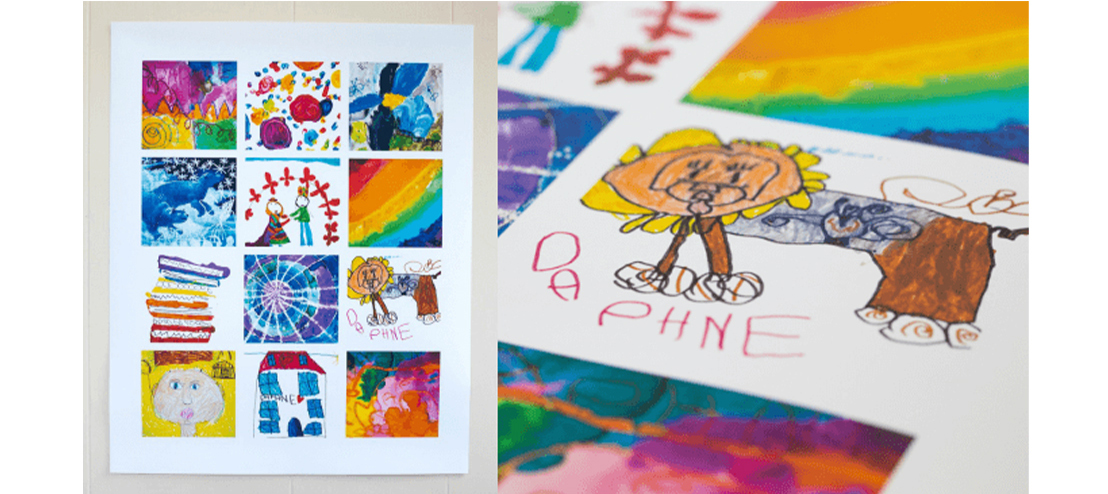 Keep little hands busy with a drawing activity that leads to even more fun. Line drawings they make today can become coloring pages tomorrow. Scan and print their drawings onto a poster. This fun activity is perfect for the aspiring artist.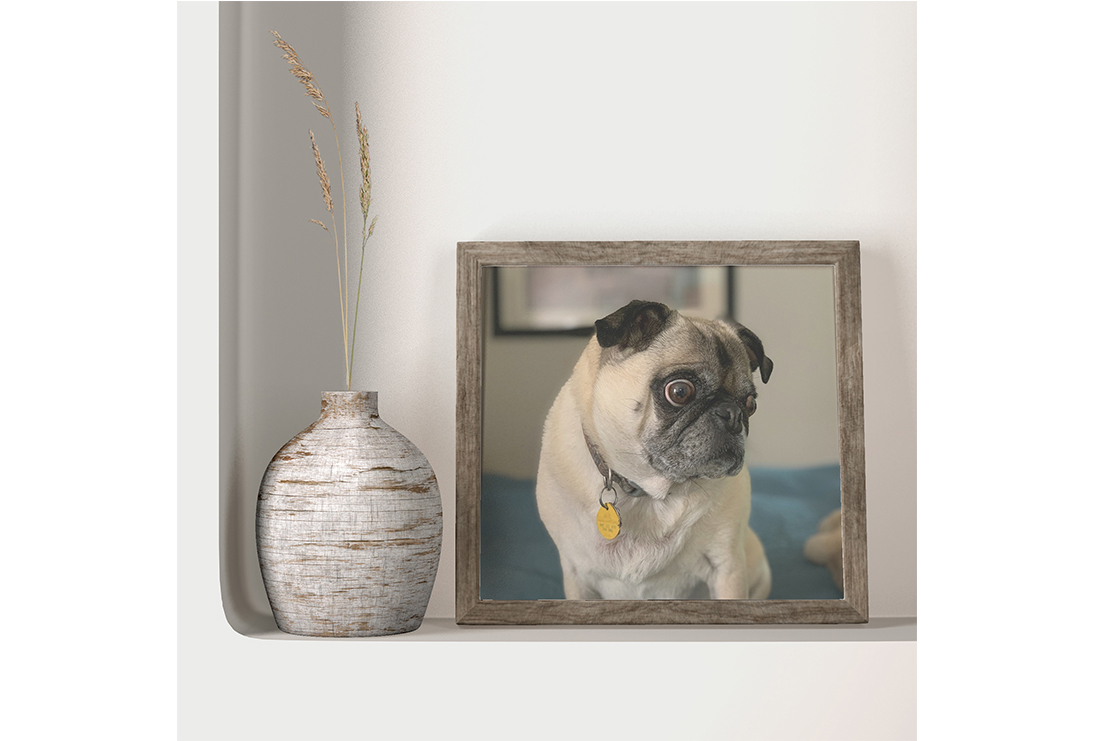 Our animal friends make adorable subjects for a portrait series. For this activity, encourage older kids to take a variety of photos (close-ups, panoramas, mid-action) and practice basic photo skills (composition, focus, and zoom). Younger kids may simply draw or paint their furry pals instead. Try a "A Day in the Life" portrait series with pictures of snack time, special tricks, favorite toys, naptime, and silly adventures. Use the best images to make your own wall art or together or create a pet photo book together.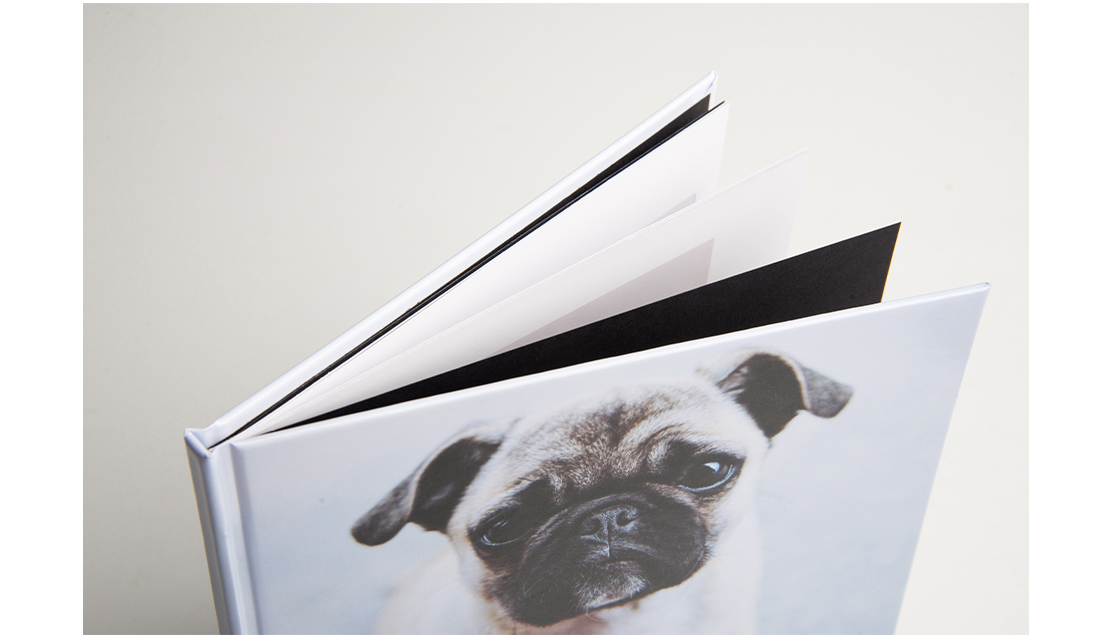 Do you have a critter that just loves to be the center of attention? Put your special friend in the spotlight by collecting snapshots of their big personality in action. Have fun creating a photo book that keeps all eyes on your pet's over-the-top persona.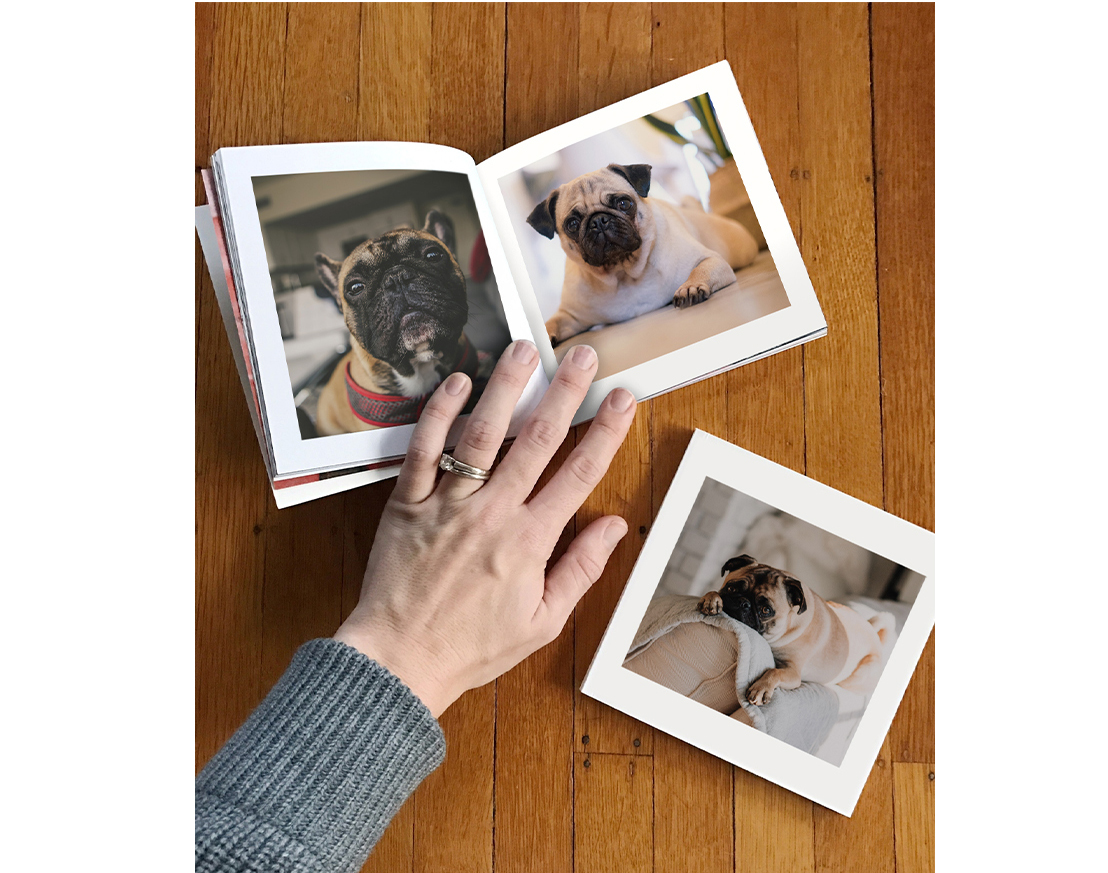 Is every day full of surprises (and tender moments) thanks to a lively duo, trio, or troop of animal friends in your home? Highlight all the activity of this special group of sweethearts (or troublemakers) in a dedicated Insta Journal photo book. Get ready to oooh, ahhh, and giggle at all the playtime, cuddles, and moments of mischief caught on camera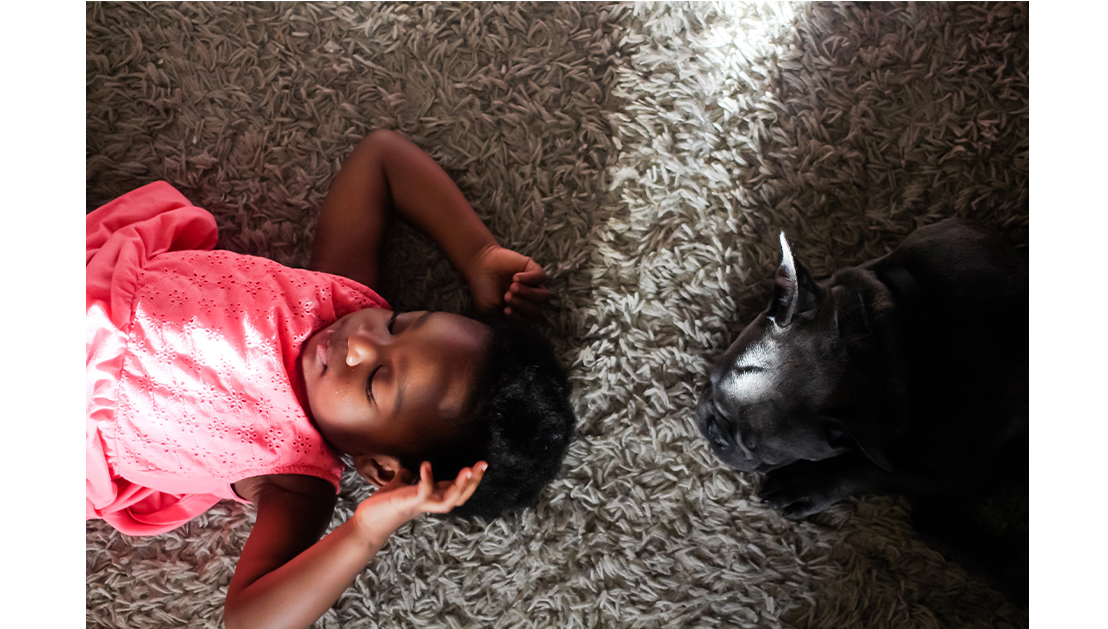 Children and animals can become instant friends, leading to all kinds of hilarious and sweet moments. Photos that capture this growing friendship are a must for any keepsake pet photo album. If the pet has been in your child's life for several years, try arranging photos chronologically to document their time together, from day one to one-thousand and beyond! Encourage your child to add handwritten stories and memories with prompts or questions, like "Remember when. . ."