Van Gogh once said, "A picture without a frame is like a soul without a body."
Now, whether you are a person who likes a classic, symmetrical look or love innovative ideas and movement, framing moments and places is a must in every home.
Frames tell a story, describe personalities and will give a personal touch to any project.
So, if you want to display your favourite art pieces or you would like to have your treasured family snaps on show, one thing is certain:
No wall is complete without a few accessories.
The overall purpose of framing is essentially to enhance your image, however, there are some more reasons why you should frame your photographs below:
PROTECT YOUR MEMORIES
Quality photographs need to be protected from dirt, sunlight and other environmental factors such as moisture and contact with poor-quality paper products that have high-acidic content. No matter how careful you are, every time you handle a photograph with direct touch, you risk transferring harmful materials.
SUPPORT
Framing acts as a support system for optimum viewing of a picture. It keeps the image flat and permits it to be easily placed upright on a wall or other support at a suitable viewing height.
PERSONALIZE A GIFT
A simple photograph can mean so much more if you present it in a fame, especially if the frame complements the photo.
PROFESSIONAL PRESENTATION
A very important consideration is the artistic and aesthetic value proper farming can add to your photograph or art piece. A frame will enhance your picture, while setting boundaries that will ensure it doesn't overwhelm its environment.
FOCUS ATTENTION
Framing can draw the eye to the picture, emphasizing the more subtle elements and colours, and can even increase the apparent size of the image.

Picture frames can be custom made, coming in a huge range of colours, materials and styles – filling up a whole room as your central focal piece or blending into your décor of loving memories.
Below are some stunning picture framing ideas for your home with images you already have, and will give new life to your walls:
Images Positioned Off-Centred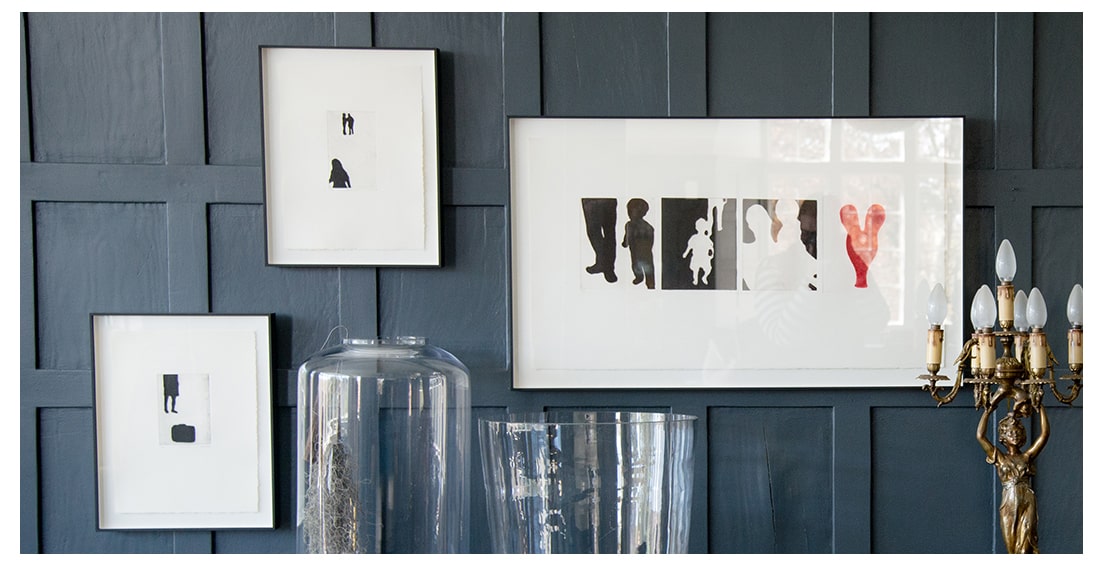 Place images that are positioned slightly off-centre in larger frames. It is creative, original and elegant at the same time.
This works very well for a series, as the impact would be greater when at least three or more pictures are grouped together. A thin black frame would enhance the artwork without overpowering it.
Artworks and Prints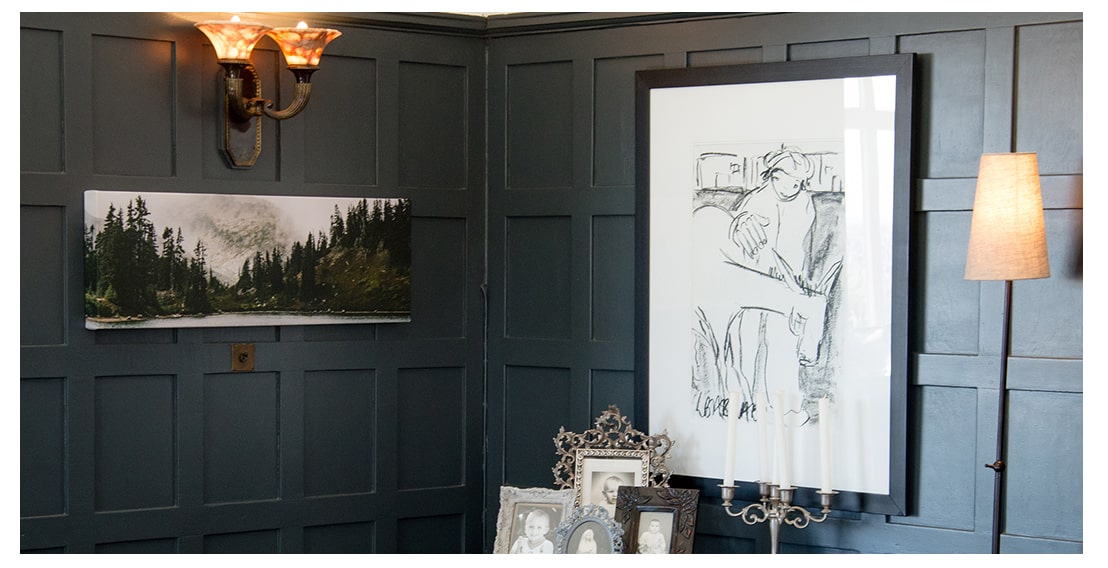 When decorating your home, consider neutral colours on the walls and use a unique artwork to create an accent. Textures, colours and materials play a very important role in highlighting art without disturbing it.
Now, whenever you are placing multiple pieces on a wall, there is one important rule: one item needs to stay consistent to pull the look together. The frames should all be the same colour, same size, or the same frame.
Typography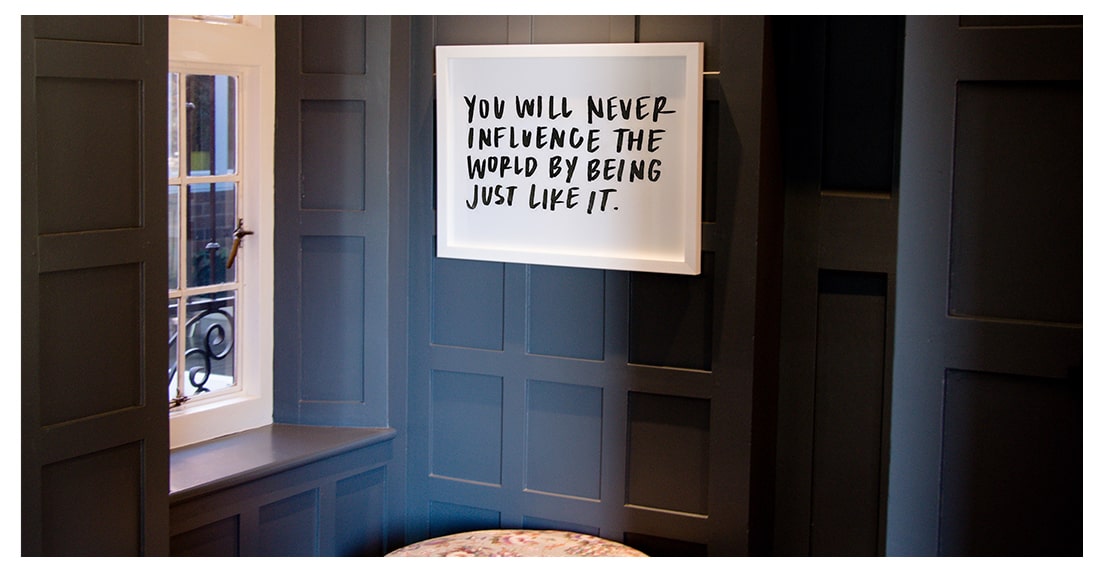 A poster with a simple quote can be complemented by a thin white or black frame to make it an interesting piece of art which will stand out in living spaces that are light and bright, as well as white and colourful.
Family Photographs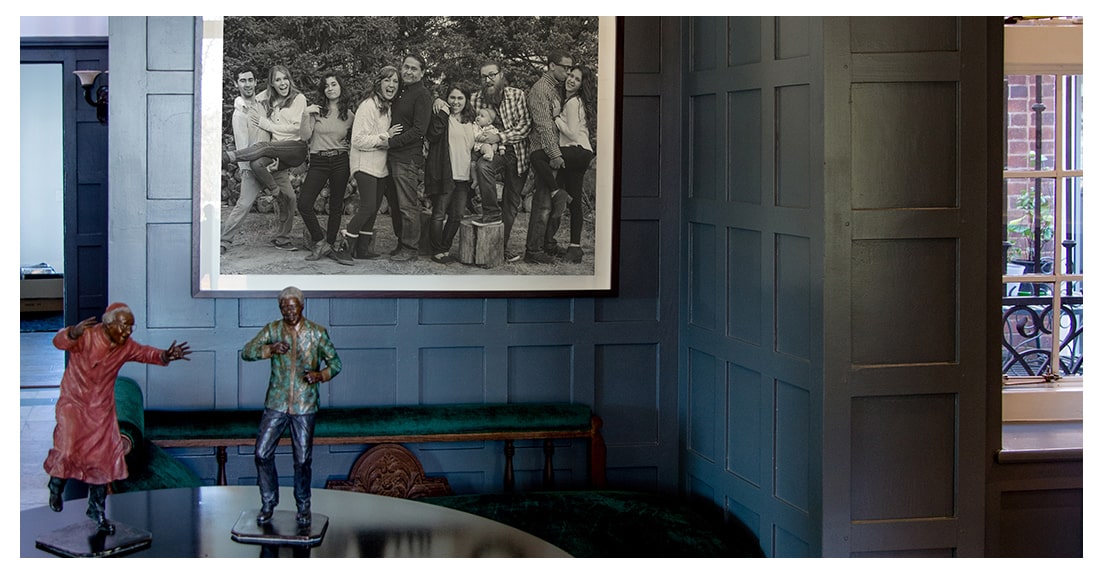 Photographs and images add a personal touch – they evoke emotions and portray memories that truly make a room feel special. Every room or space will require different framing solutions.
Variations in size, colour and composition of both frame and photograph need to be addressed to get the best results. A passage or hallways may lack adequate lighting and visual interest. Create a gallery wall of family photographs using metallic frames, which will help to give the illusion of more space and reflect light.
Children's Prints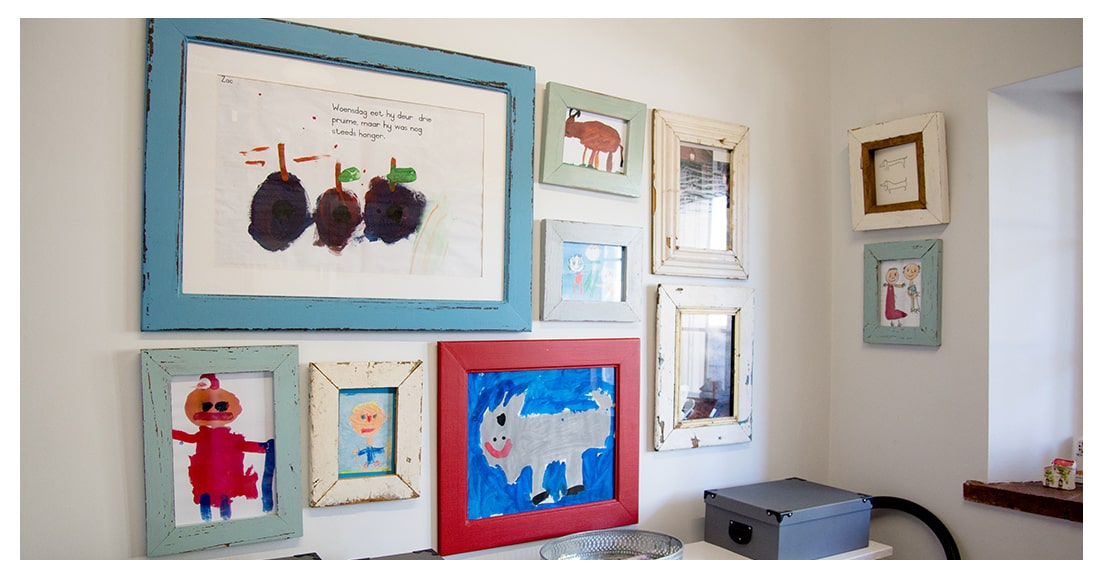 Make a nursery special by using prints, photos and artwork. Today's contemporary new look is colourways containing grey, subtle pastel colours and black. With this clean modern feel, you can frame the image in black, and surround it with carefully curated objects and a splash of colour by using a pot plant.
But, before you run off to frame every picture you own, remember these 6 tips to help transform your walls into beautiful art galleys:
TIP #1
Picture framing should always complement the imagery, award, or artwork that is displayed. Frames that are not cohesive detract from the beauty and steal the show from your special piece you wish to showcase.
TIP #2
For a neat and put-together look, try grouping different sizes of pictures using the same frame. By using the same frame, every picture has the same outline and thus, softer on the eye.
If you would like a more curated and electric look, try different frames in different colours and sizes which will give each picture a personality of its own.
TIP #3
Large, busy pieces of art require small clean frames. Small pieces of art look great with large matting and more ornate frames.
TIP #4
When you have a large-scale wall, do a collection of small pieces or a couple large scale prints. Over-scaling the matte on a print will help it feel more substantial and give some more weight to a large wall.
Tip #5
When hanging your artwork, or framed poster/picture on the wall, you should stand away from the wall and measure your eye-level height straight onto the wall using something like a laser tool or measuring tape. The centre of your piece should always be at eye-level.
Tip #6
When framing a picture in a home, always think scale, palette and style. The scale of the frame and image/art should be proportional, and the colours, materials or design shouldn't clash.

Now that you have all the knowledge to tackle your framing venture, click here to choose the perfect frame from our collection to match your beautiful pictures.