"It's your identity. It's who you are. And you can't see where you're going unless you know where you've been" – The Photo Detective
Every time you walk into the study, you bump your pinkie toe on that box of old photographs and albums. You know that cardboard of dust hasn't been touched for years, yet it contains some of the best memories you can remember.
The importance of old photographs cannot be overstated, because the beauty and joy of old memories live on within them, and in turn gives you this fuzzy warm feeling inside when you recall those moments.
So, why not put them to good use and spruce up your everyday life with these tips on what to do with old photographs:

Before you get started, first get an idea of which photos can be used. Some may be too blurry, feature the photographer's thumb or are too bright or too dark. Throwing photos away may sting a bit but letting go of them means that you can make room for new ones.

Now that you've roughly sorted through all the unusable photographs, you can get into the deep sorting. If you have a large collection, consider removing the duplicates to minimize the clutter. A good trick is to establish some sort of a timeline and write a quick note on the back of each about one identifying feature in the image. This could be the event it took place at, the people in the photo or where it was taken. You can also separate your photos into categories, therefore making it easier to find them when you plan on using them.
Now that you've got all your best photos neatly organized, separated and decluttered you can start making something of them.
Here are some ideas on how to incorporate your old photos into your life again:

Photo Books are a great way of giving new life to your old photographs and allow you to active your creative side. Photo books not only help you cull your photos and identify the best ones, they help you share the memories.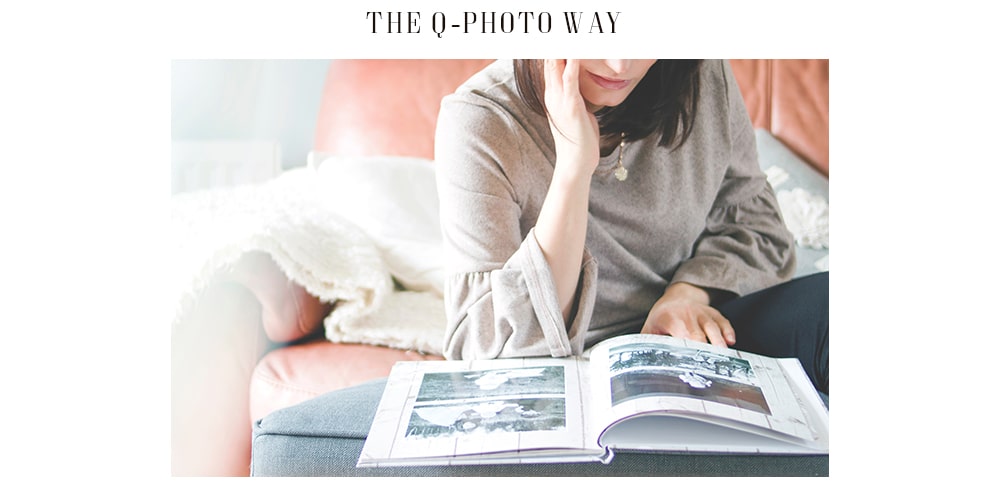 Q-Photo has a wide range of digital photo books to choose from, called ReadyBooks, and compiling them is incredibly easy. You can play around with the colours, textures and sizes of the photo books to suit the photos you have chosen for each.
If you want to get creative with your old photos, try using them in DIY (Do It Yourself) projects. You can create a unique photo gallery on your wall, turn your photos into 3D displays, use them as quilts and much more!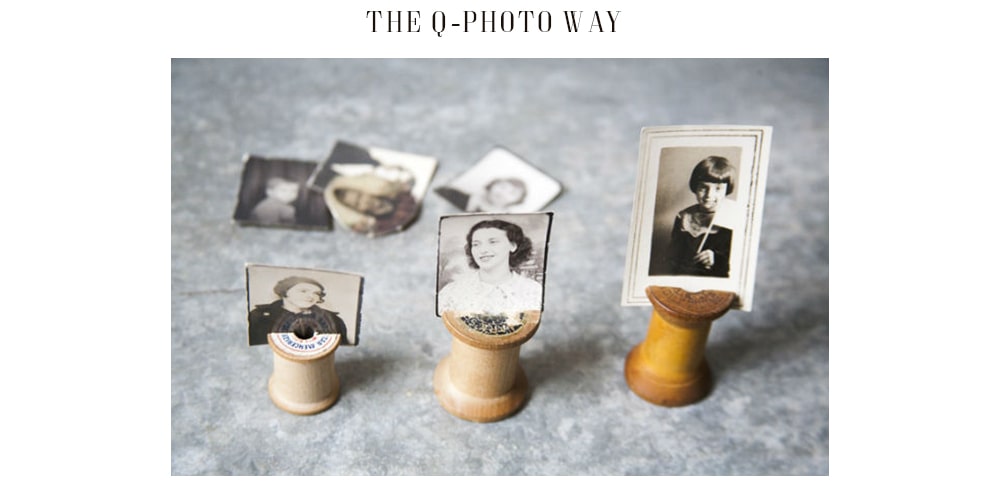 If you are hesitant on attempting this process yourself, the Q-Photo team can help you out. We can scan and print your beautiful photos for you so you can turn them into personalized décor to be used and display wherever you choose.

A framed photograph never gets old. There are so many options of frames available, varying in style and texture to suit your photos. Frames are a great option if you don't have hanging space on the walls and will make a great display feature in your home.
THE Q-PHOTO WAY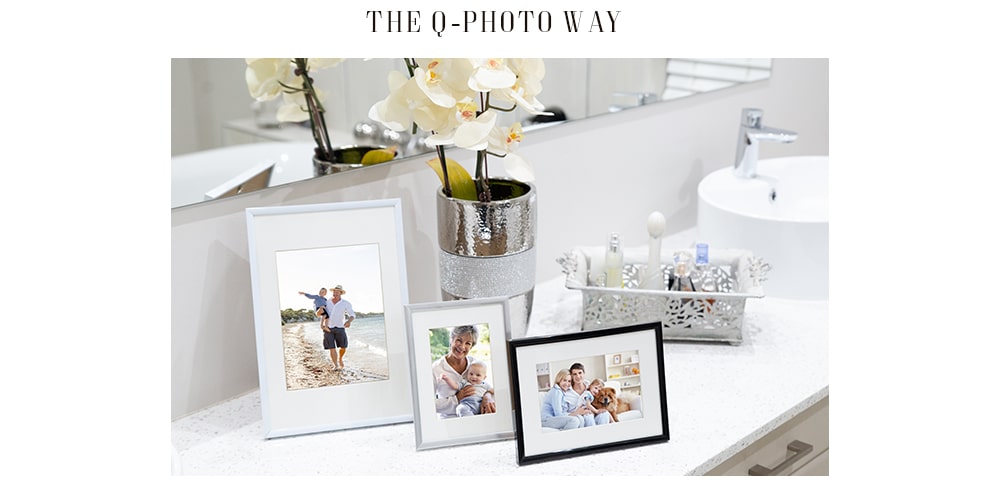 Professionally mounted and framed, your photos can look amazing in a custom Q-Photo frame of your choice. Or come have a look at our stunning range of imported Italian frames and display your memories in true style.

A canvas is the perfect way to preserve your old photos, due of their durability and overall quality. They can make your photographs look like beautiful painting in your home and will be a refreshing change to normal frames which may appear flat against a wall.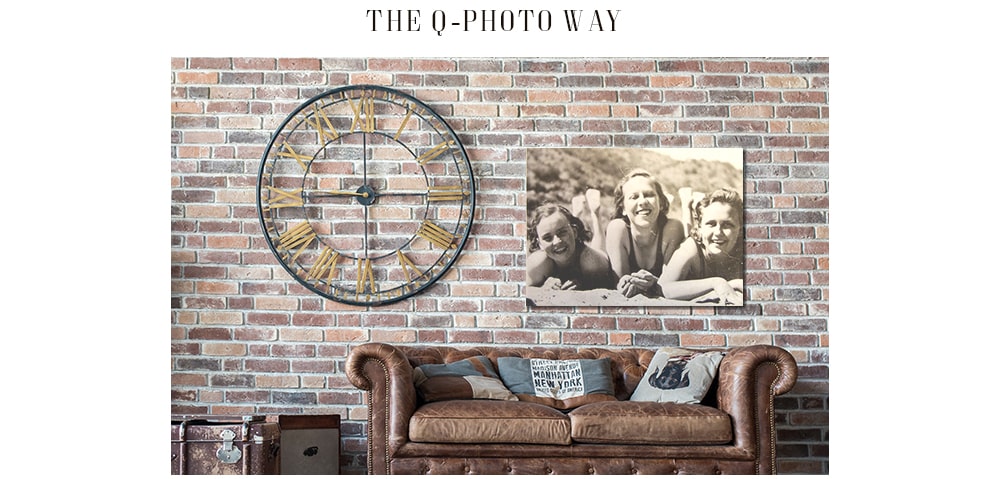 With a wide range of sizes, formats and finishing options you can be assured the best quality, widest choice and value for money. Our quality printed canvas is stretched over a timber frame with extra bracing to ensure that the frame maintains its shape over time – keeping your beautiful memories looking fantastic.

Photo storage boxes feature tabs that you can label with different categories. These are a good choice if you're worried that you won't have enough time to sort all your photos into albums. To use these boxes, write categories on each of the box's included tabs. Then, just place your stacks of organized photos behind their corresponding tabs, and you'll be ready to go.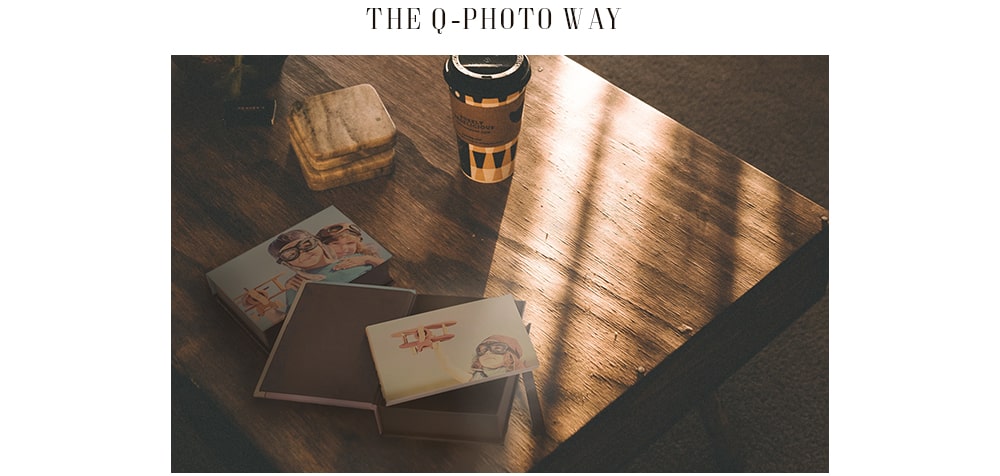 You can choose a beautiful Memory Collection Box with a personalized printed cover that opens to reveal 10 mounted 5x7" genuine photographic prints that can easily be removed with the satin ribbon holder.

Finally, you have your old photographs looking brand new again! Memories can become foggy over time, but photographs are tangible evidence of the past. They can stir emotions and can remind you of happy days with loved ones. Don't let your old photographs gather dust, for they are just as important as the new memories you are making.