Chances are that you still getting around to making your wedding album right ? One day. Well set the time aside it's not as complicated as you think and you will love, absolutely love the end result. Having a beautiful professionally printed photo book for your coffee table of your best day is definitely worth it. Relive and enjoy the moments of your wedding all over again with a photo book of your special day. It's a lot easier to do than you think and remember perfection is the enemy of good enough – it will be a knock out because it's your special one of a kind moments in print. Here's how you get your wedding photos off your device and into your stunning wedding album in 4 easy steps :
So now you have to sort through hundreds of photos. If you only have printed photos you can easily scan them by installing Google PhotoScan on your smart phone. Start by grouping the photos into sequence, 4 main groups – getting ready, ceremony, group photos and the reception. Then choose your top 20 to 25 photos of each group, so about 100 to 120 photos in total. You can save them in separate folders on your pc which will make working with them easier.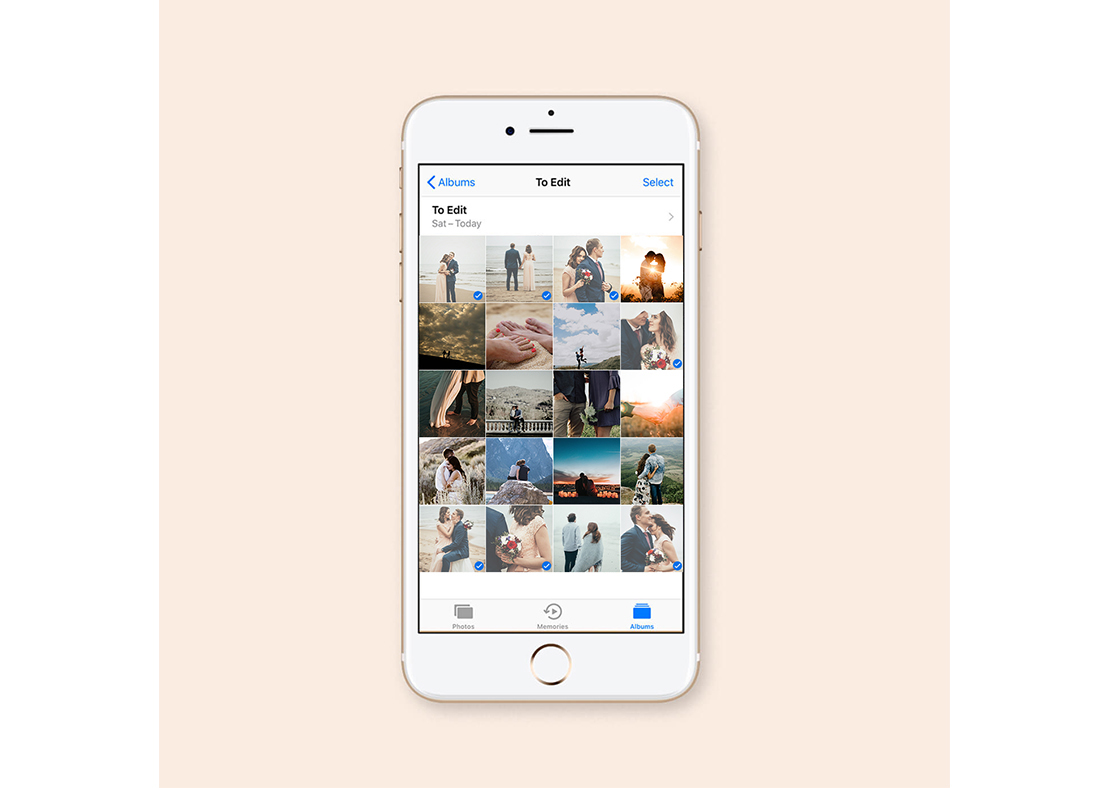 When choosing a book type for your wedding photo book consider that you want the book to walk through the years and be a timeless addition to any coffee table. To this end we recommend our A4 landscape format, personalized hard cover photobook which is our top seller. For a vintage feel you could opt for a genuine leather cover with an embossed title on the front. You can add up to 100 pages with our lay flat photo books and up to 100 pages with our standard photo books. The lay flat photo book binding option is ideal for a family history photo book because it opens perfectly flat which means you can print one image across two pages and not have it split in half by the book bind when you open it. We recommend our soft cover photo book or my first photo book as affordable options if you would like to make a gift for your parents or bridal party.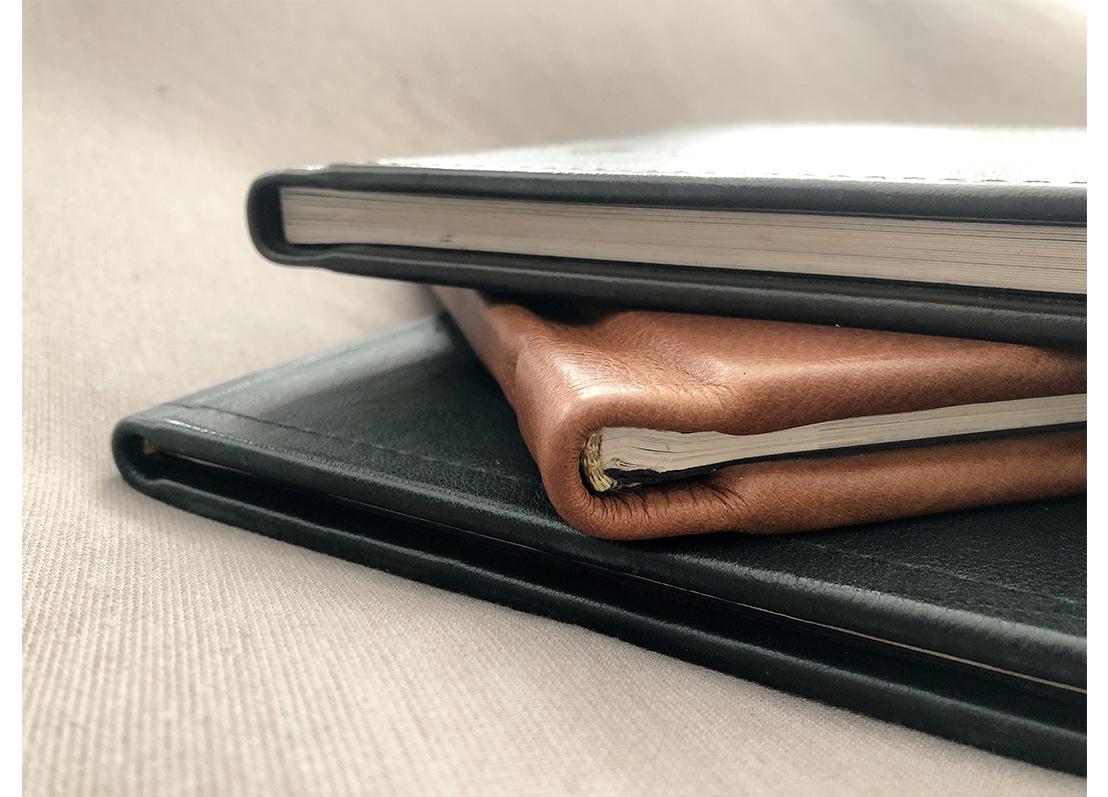 Keep your page lay out simple. Less is more. Let the photos speak for themselves – too many images on a page looks a bit like a pizza and detracts from the images- aim for timeless simplicity. Keeping your book lay out clean will allow focus on what counts. The rule of thumb is one image per page and every now and then include three images across two pages. Don't put a black and white image with a full colour image on the same page, as printer can not read the best colour information for both images.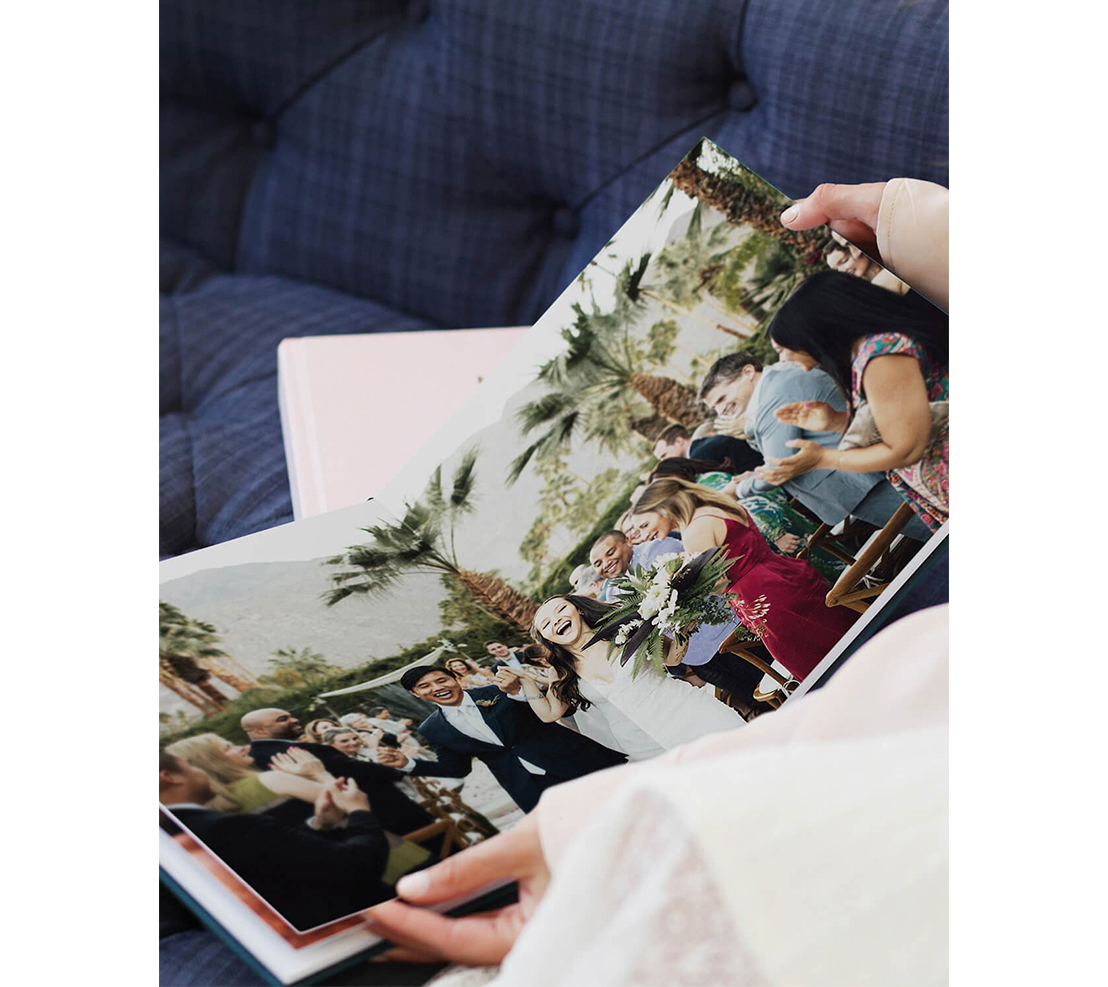 Add variety in your page styles and every now and then throw in a photo of a small detail such as the dress or table décor. So planning and effort goes into a wedding so you want to capture the essence of the day. Layout some images across the whole page for a panoramic wow factor or frame a special detail on a single page with a white border. Using captions sparingly, such as the date and time. You could also include your wedding vows or even consider a poem at the beginning of the book.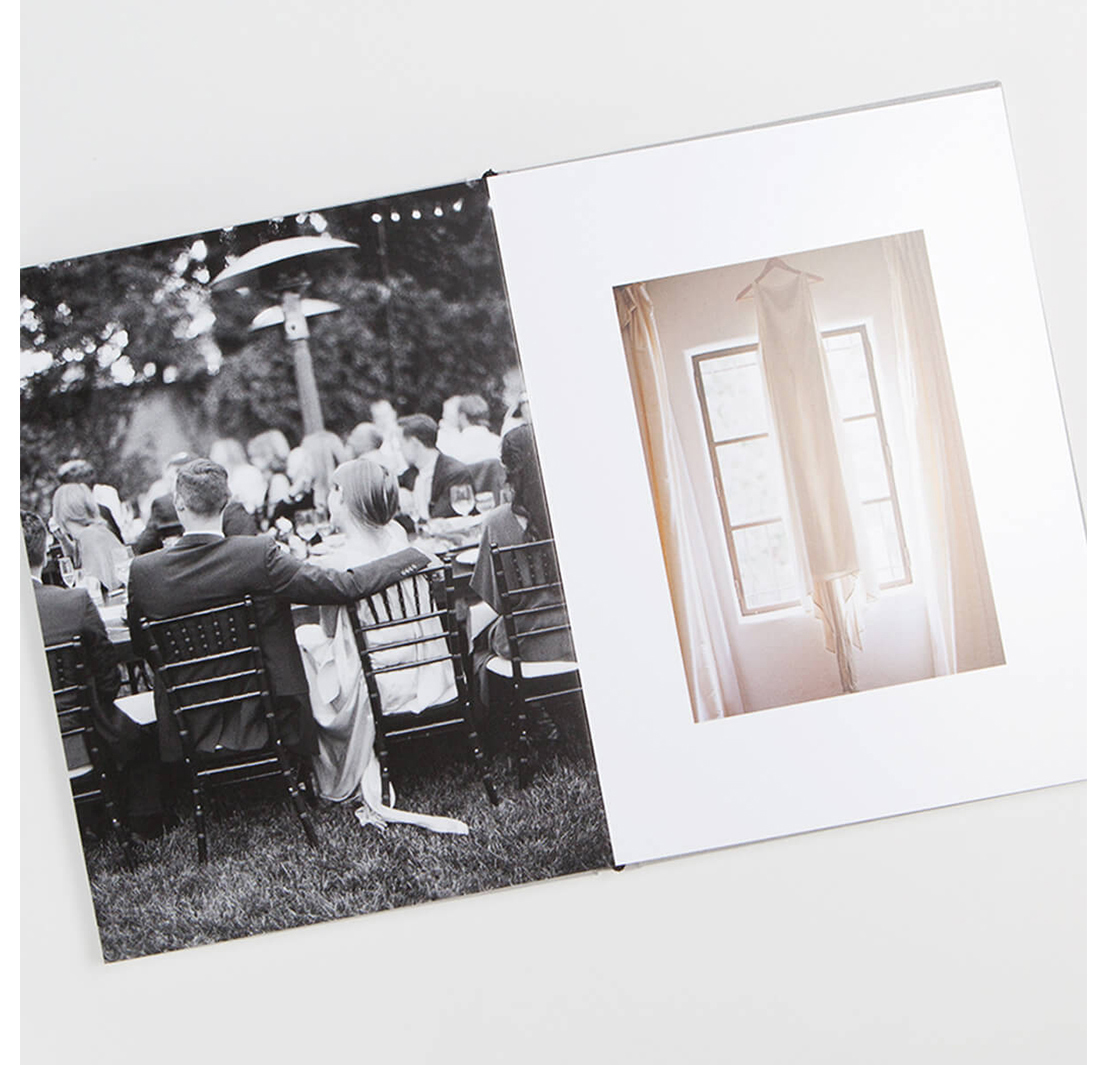 So there are the four steps to getting that special day printed in a beautifully printed photo book for your coffee table. The best part is that you will definitely enjoy reliving the day.

Click here to get started with your Layflat Printed Hard Cover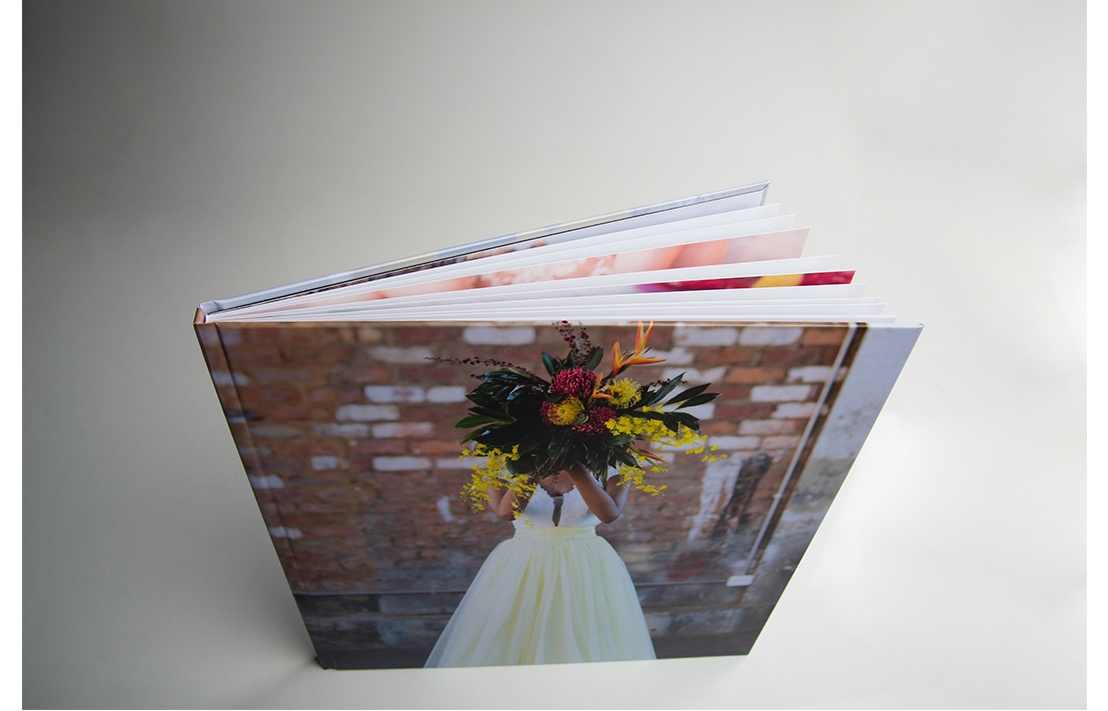 Click here to get started with your Layflat Genuine Leather Cover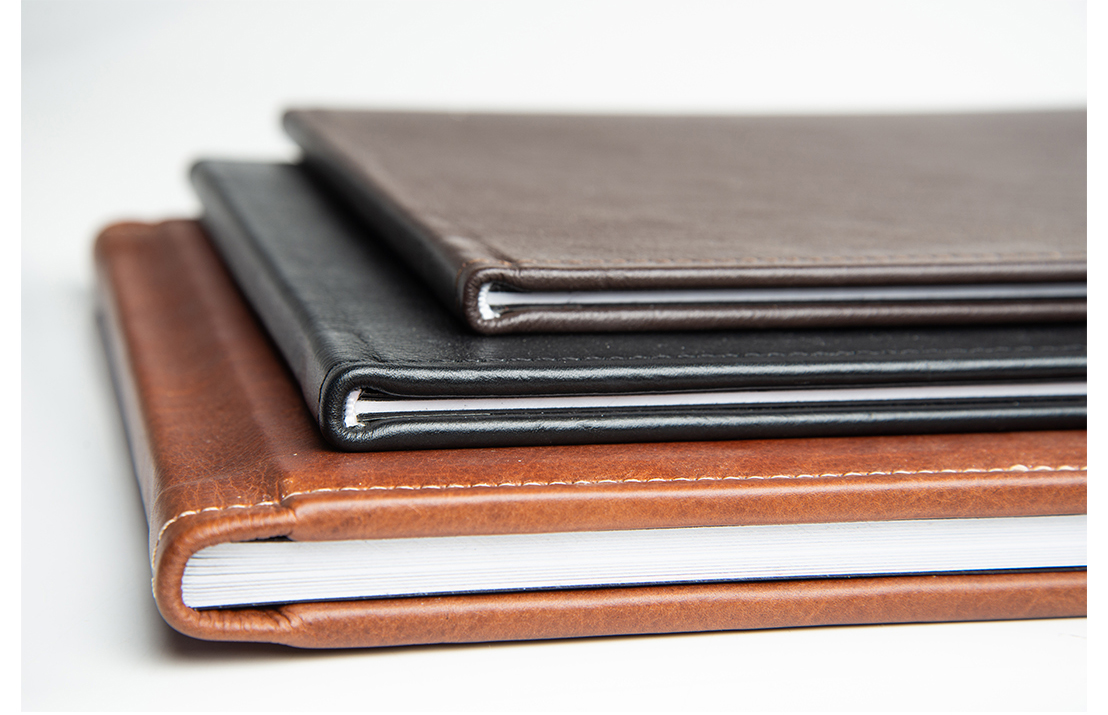 Create smaller duplicates as a gift for your family members and bridal party
You can order directly from our website, no software download required. Q-Photo offers free delivery nationwide for orders over R 500 and free customer support, call us and we will team view directly onto your pc and guide you every step of the way.