Photo gallery walls add a touch of personality and thoughtful design to any room. They are a great way to showcase your photography, from the professional to the personal. And by displaying your favorite images, art pieces, or prints, your home will become an instant conversation starter to spark the telling of your stories. If you're feeling any bare-wall-anxiety as you begin to create one of your own, fear not! In this guide, we'll break down various techniques, layouts, and styles to make creating your dream gallery wall a breeze.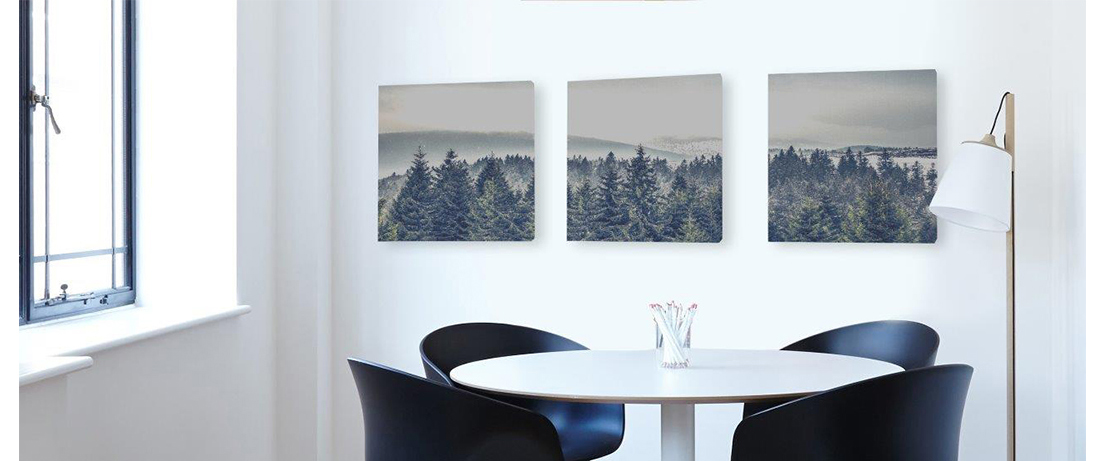 This creative photo wall layout is achieved by splitting a photo into tiles or separate panels, so that two or more images compose the whole, together. This eye-catching look is great for panoramic scenes and tells the story of your photo in a unique way. It might sound elaborate, but we've broken down the process of splitting a photo into multiple frames to make it easy for you. The tips and steps you learn for a triptych gallery wall can easily be applied to a photo split into two, four, or more, once you know the basics!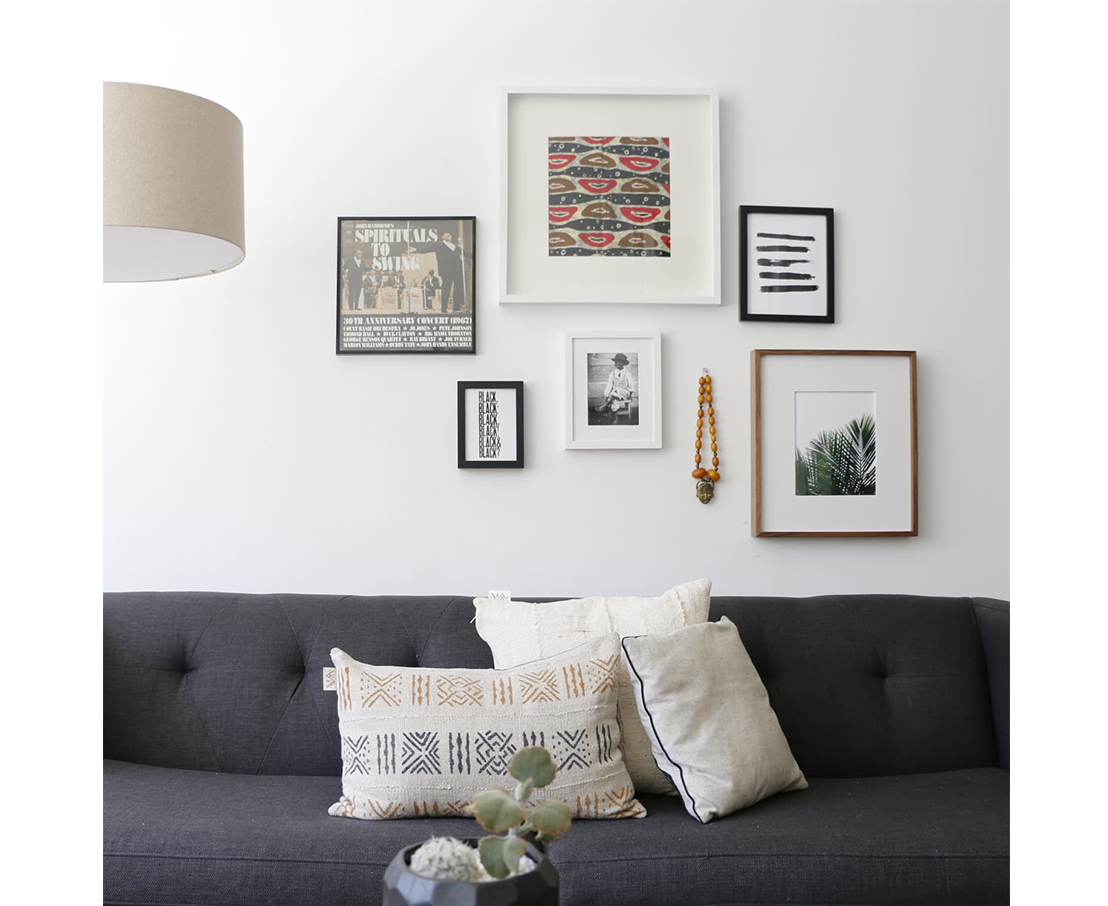 Play around with different sizes and types of frames to create a mismatched gallery wall. Don't be afraid to have a golden brass material next to your walnut wood — this kind of layout can really bring an entire room together, making the seemingly different complement each other. We also love to "mismatch" the kind of photos in the set. Select photos that feature a variety of both people and places. You could even honor some childhood family memories by scanning old photos to include in the collection.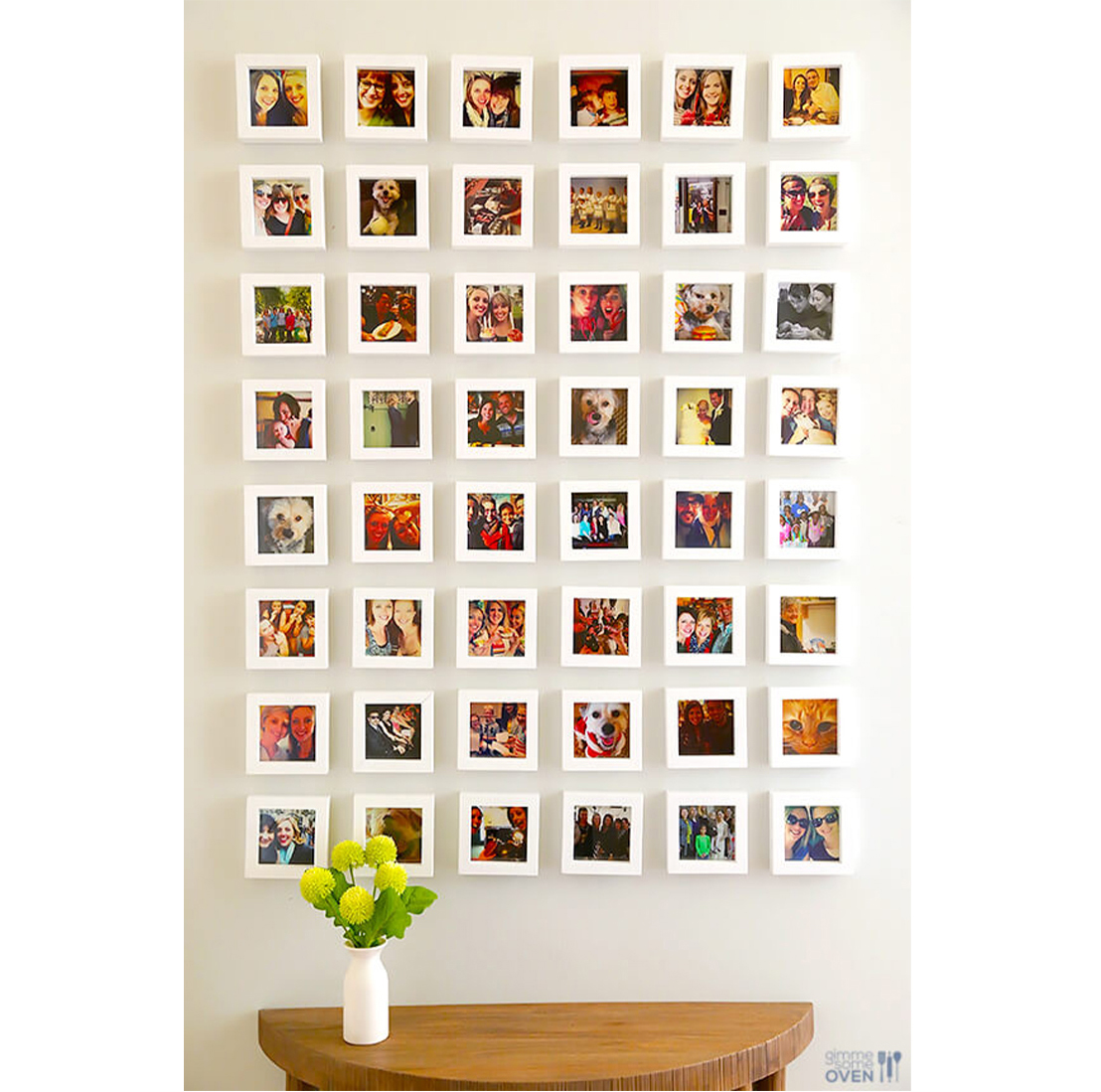 One of our favorite photo collage ideas for a wall is to create a grid of smaller prints or frames. With this layout, the clean, crisp lines make what could feel chaotic, appear purposeful. You'll want to have your measuring tape handy for this one to keep your grid accurate and consistent. Best part? If you are making your grid with our Everyday Prints, all you need is washi tape to safely adhere the prints to your wall. Keep in mind, you'll want all your prints or frames to be the same size to truly make this a grid.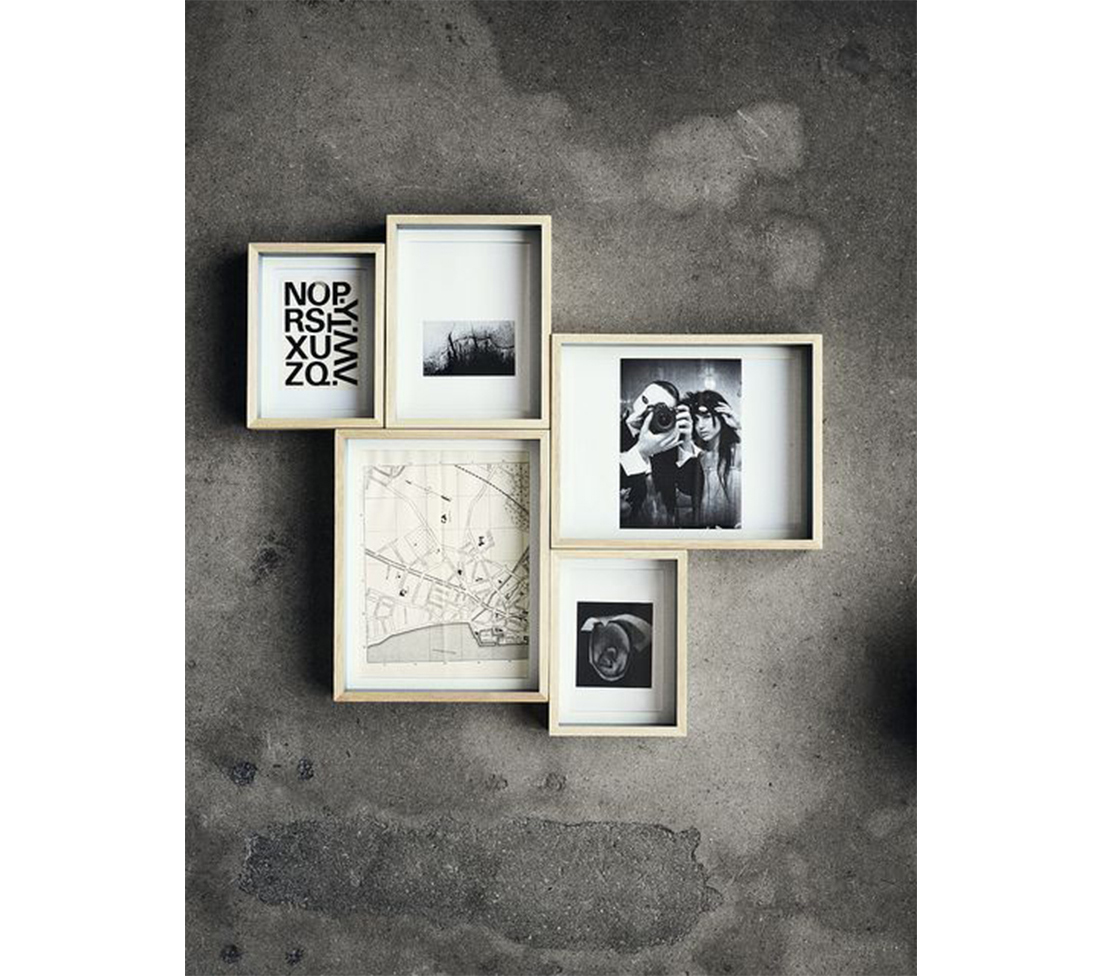 Tighten things up with this gallery wall idea. Align your frames to touch in areas and create a unique, closed layout. By including frames with a good amount of mat, the white space from the mat becomes the space between your photos. We love this look for smaller spaces or for a modern twist. Use a variety of large and small frames (we'd recommend all in the same finish), and play around with different layouts on your floor before taking it to the wall.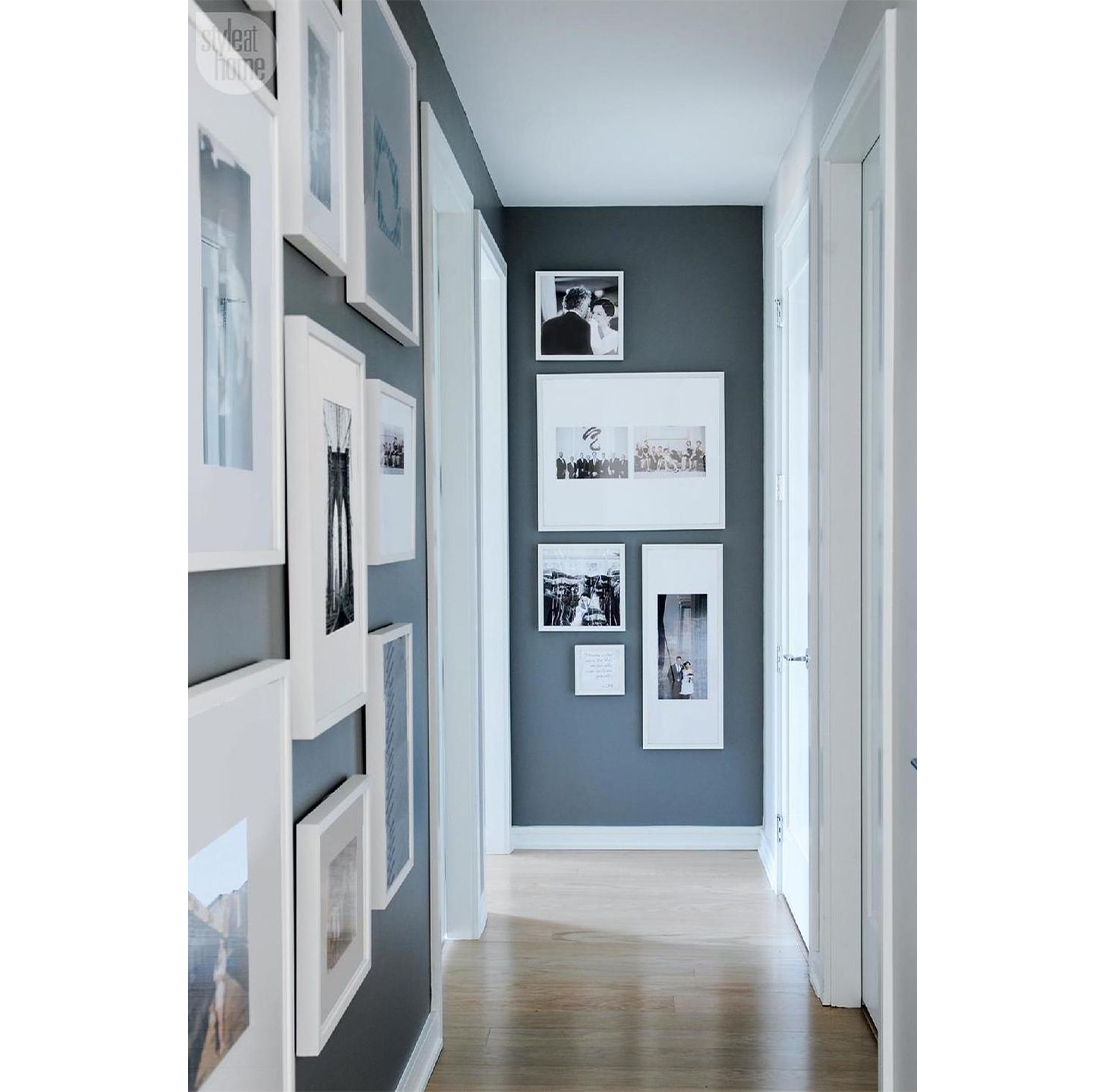 Don't be afraid to go asymmetrical with your photo gallery wall. Asymmetrical layouts allow for the most freedom and creativity. They also require the least amount of planning ahead of time. With no set pattern or grid, feel free to mix and match different frames styles and sizes. The only method to this madness is to anchor the collection with a center piece and place the other frames around it or to the side.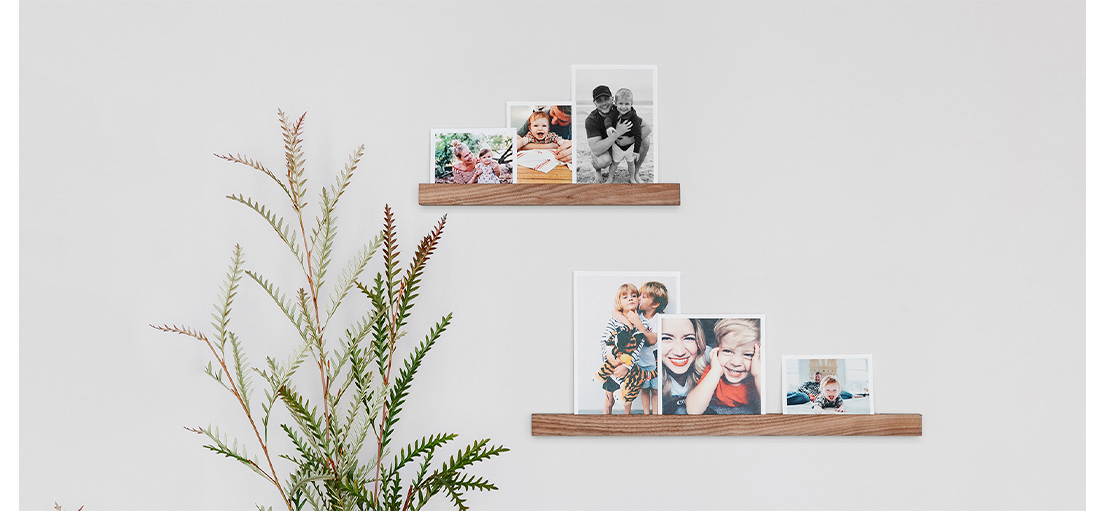 To switch things up throughout your space, we love lining photos or frames up on a ledge. Align prints on a Wooden Photo Ledge or place frames on a built-in shelf in your space. With this layout, use varying levels and lines to make your walls come alive.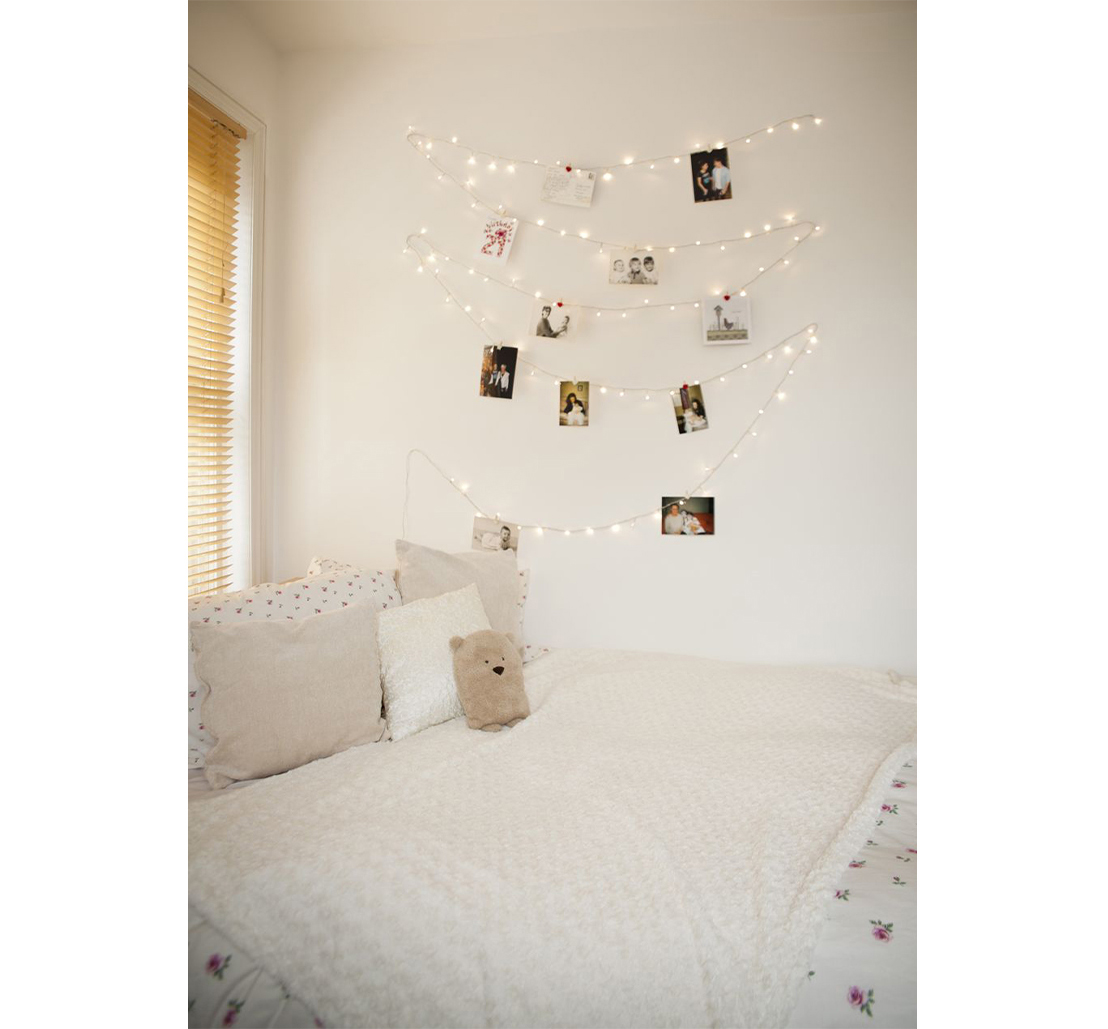 Pair your Everyday Prints with just a few household items (string and clothespins) to recreate this suspended look in your space. Loop the string through the rungs of a ladder for a rustic look or hang the string from a branch to bring the outside in. Or better yet, make your prints glow by replacing the string with a string of lights. Get creative and make this way to display photos without frames your own.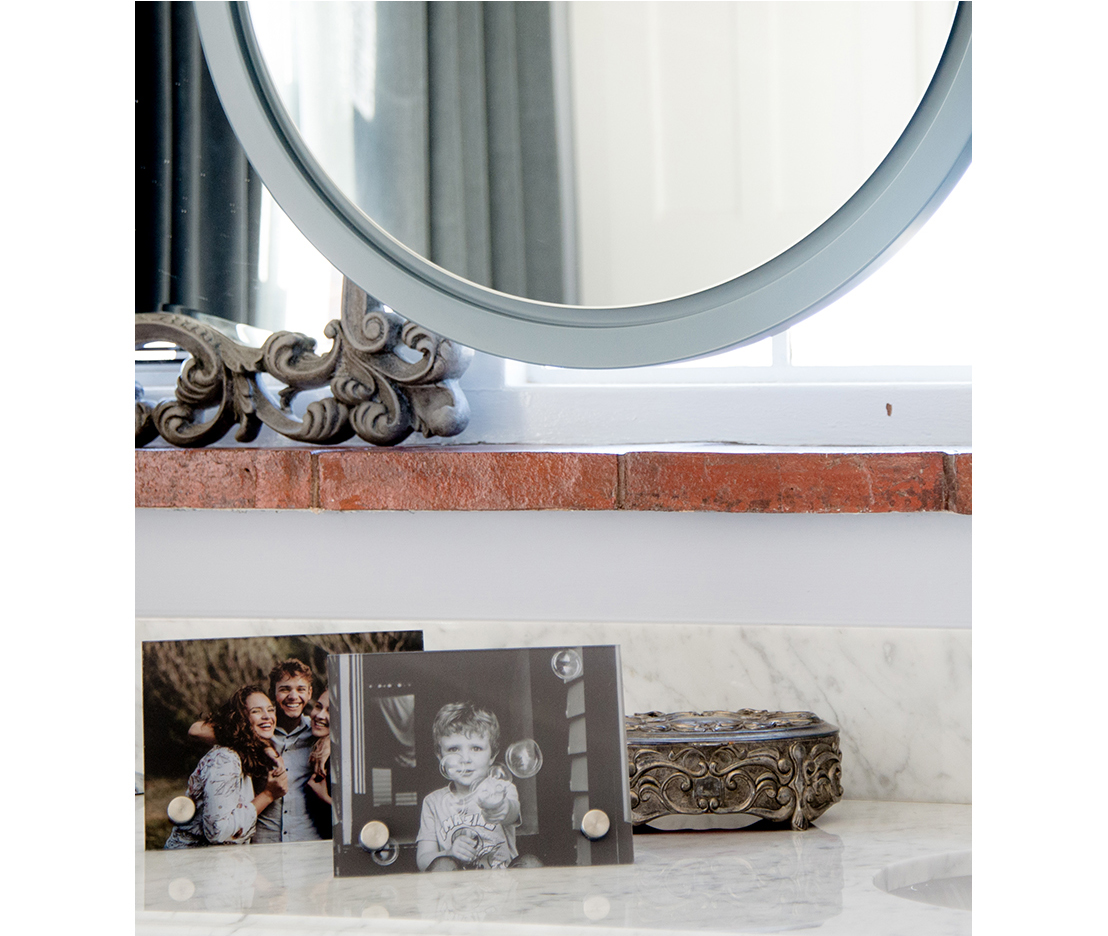 Have a mantel in your home? Here's a way to make it merry (even outside of the holiday season!). Gather your favorite frames, plants, and knick-knacks and layer them on the ledge. This is a simple way of decorating that simultaneously allows you to change your art as often as you'd like!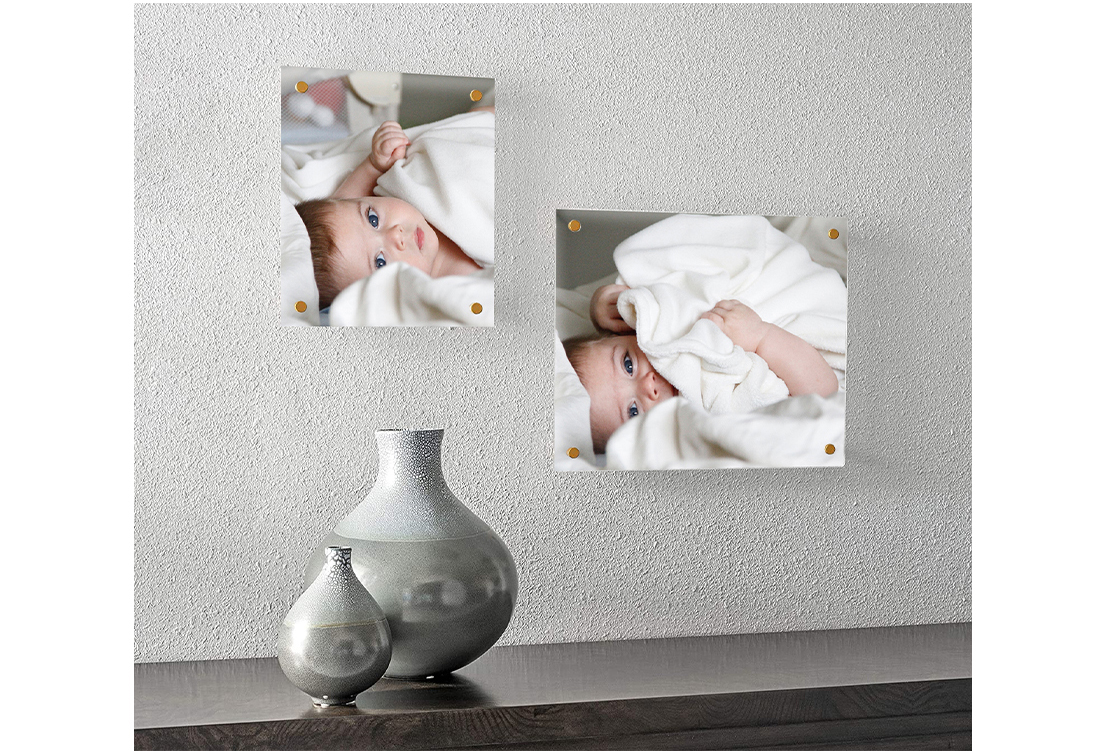 Your photos deserve all the attention. For an elevated and modern photo wall layout, arrange a set of our Floating Frames on your wall to give the appearance of floating photos. These frames tout effortless style and allow your images to truly stand out. Whether you go with matching sizes of this frame or switch it up for a more eclectic look, these statement pieces come fully finished and ready to hang with instructions, making it even easier for you.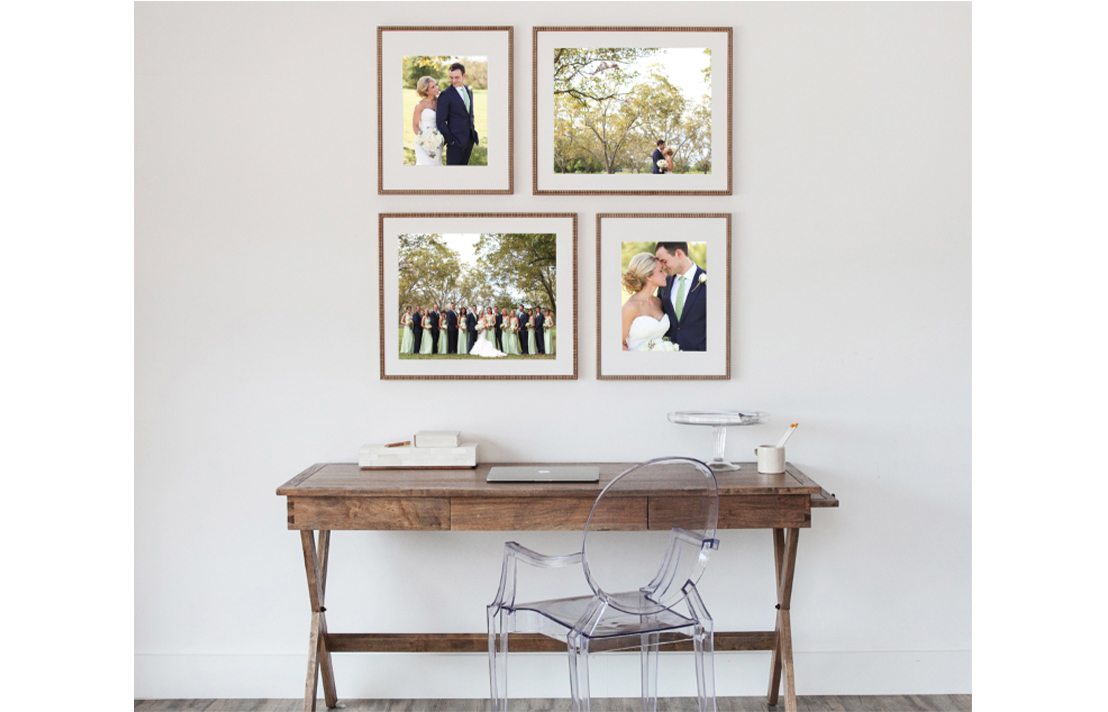 Symmetrical but with a touch of playfulness, this gallery wall layout is the best of both worlds. To recreate this look, alternate between two different frame sizes (one horizontally oriented, one vertically oriented) in two or more columns. Align the top and bottom of the columns, and keep the space between each frame consistent. You'll nail this gallery wall DIY in no time.