The driveway is a long one, with the monstrous Castle Ridge beckoning its visitors to its jagged brick steps. A truly beautiful heritage house, this historically important place has been restored to absolute perfection.
Designed in 1927 by pioneering the local architectural firm Stucke Harrison, this momentous house is iconic in the city of Johannesburg's' architectural legacy. The landmark property, situated at the highest point in Westcliff Ridge, bears all the signs of the Sir Herbert Baker – inspired by architectural school from which it emerged – a stone base was mined from the area, with elegant proportions and wide windows from which to appreciate the alluring lush view.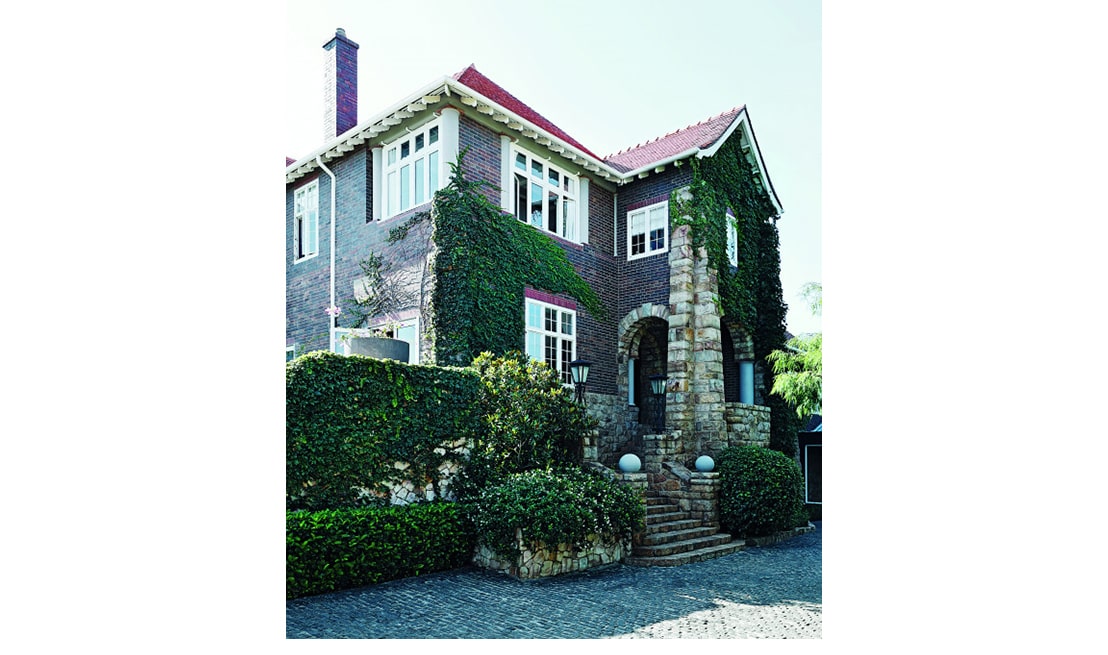 The purpose of our excursion to this stunning setting was to get some much needed inspiration. This old house was made new with careful consideration to interior design and expert aesthetics; with vibrant art collections, custom furniture, wall colour and texture playing key roles in the ultimate look and feel of this home.
The challenge, I believe, was to transform this 20th century picturesque and substantial mansion into a 21st century home for a family of three (excluding the three furry friends). The chosen décor is fitting to the quant old-fashioned style of the building itself, but with carefully placed modern furniture and colourful pops of colour in every room to accentuate the selected art pieces and decorative features.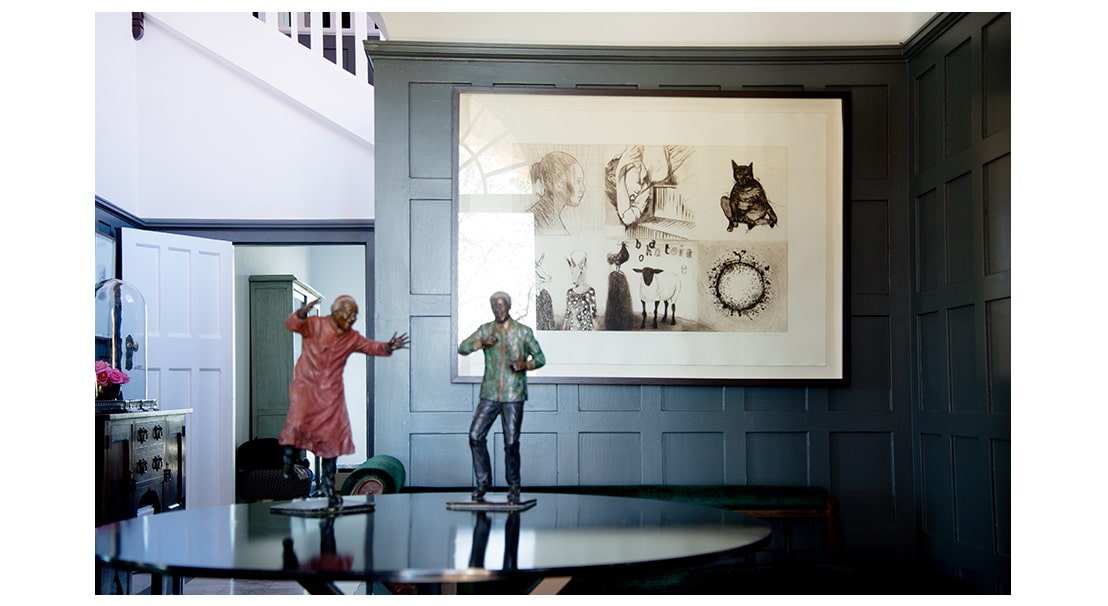 The wall art created for this home is a variation between framed prints of old family photos, thus adding to the old ornate atmosphere of the house, and modern charcoal drawn canvases to fill the big empty spaces; acting as a focal point in every room. Different frames were selected, depending on the images used and playing around with the size, texture, colour to suit the wall it is displayed on. Sculptures, mirrors, plants, and little family trinkets all contribute to the décor for each area and every space is filled appropriately with ornamental intention.
This project was most likely not a small task to tackle, yet the end results are absolutely immaculate. When you're contemplating refreshing your home with a new look, take into consideration all the elements you want to combine and the overall feel you want to achieve. With small decorative pieces and strategically placed wall art you can have your home looking like a masterpiece sooner than you think.