A Guide To Decorating Your Home Office Forget the days of tedious, utilitarian office spaces and drab walls. Your home office or creative workspace can be a reflection of your personal style. Studies also show that the look and feel of our work environment can influence our energy, mood, attention, and stress levels. So it makes sense to create an atmosphere that helps keeps you calm, focused, and inspired. Making your own wall art is a great first step. A touch of color or a relaxing image can put you at ease and inspire a positive outlook. Meanwhile, multicolor patterns can stimulate the brain and ke ep things exciting. If your home office setup needs a little makeover, start with these DIY home office wall art ideas.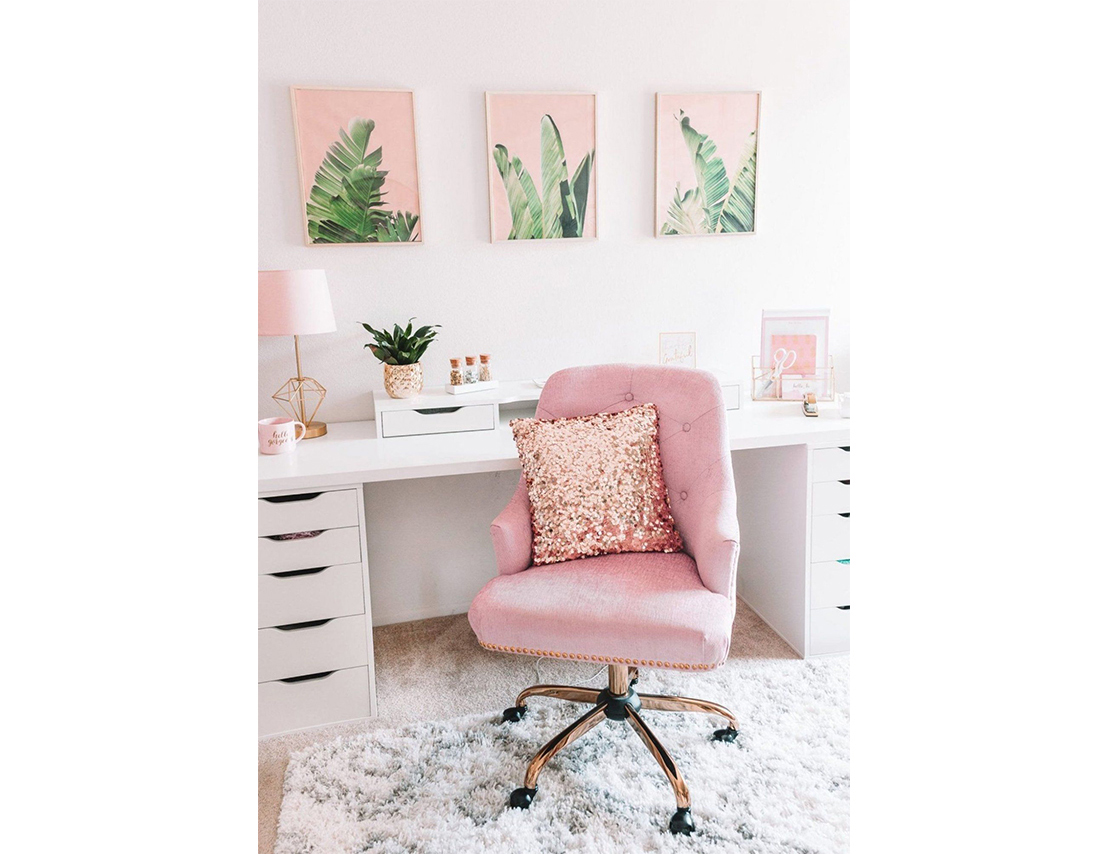 Whether you're seeking a quick energy boost or a moment of calm, the colors you surround yourself with can make a big difference in your outlook. For example, bright orange and vibrant green can be energizing, yellow is often uplifting, and blues can range from breezy and serene pastels to cool and confident royal blue. Pick one or two signature hues you love, and create custom office wall art in the same shades.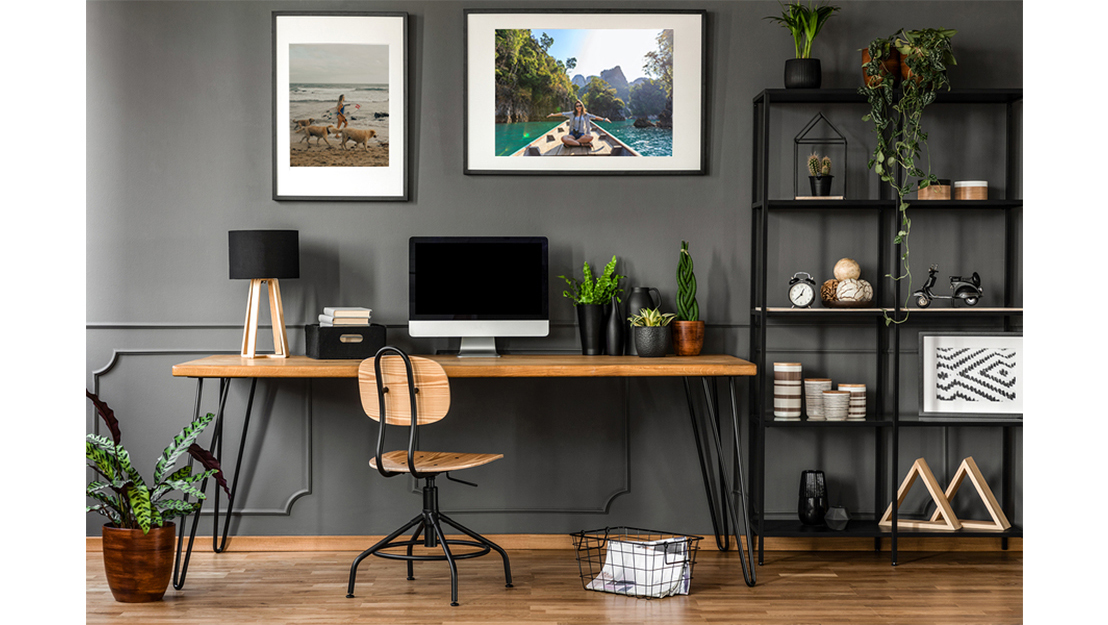 Putting meaningful memories on display can provide just the right balance of comfort and inspiration in the middle of a busy workday. So why not add a personal touch to your home office? Turn photos from a family vacation, holiday gathering, or special occasion into beautiful, one-of-a-kind office wall décor and create your own visual story.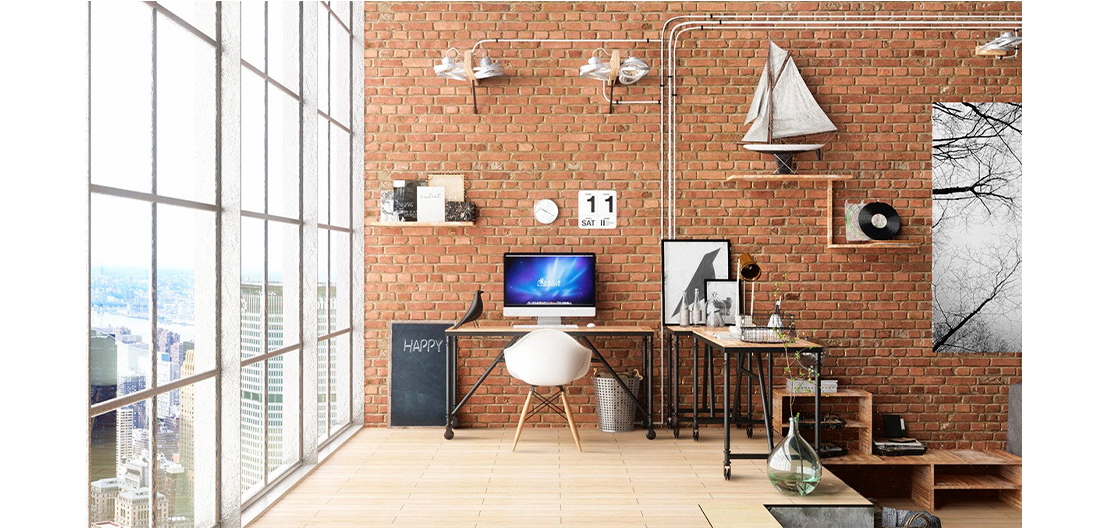 When it comes to interior décor, are you drawn to furniture, art, and design with an antique vibe? Play up the retro style by making one-off pieces of DIY wall art and decor in the same vein. Scan and enlarge vintage family photos to create new keepsake prints. Use a floating shelf to display black and white photos alongside unique objects de art, old-school sports memorabilia, or classic movie mementos.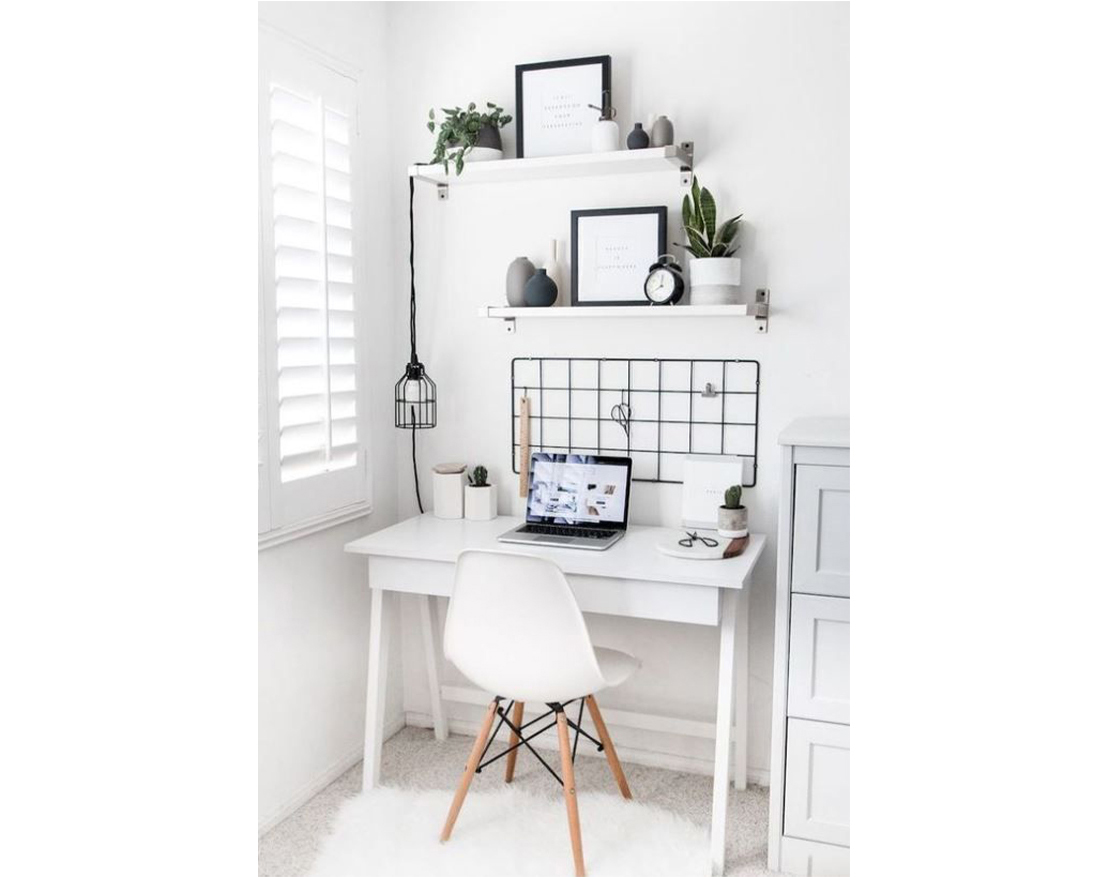 Some people work best in a room with fewer visual distractions. If colorful photos and bold patterns break your concentration, opt for more subtle office wall art. Crisp white décor, black and white photography, and wall art in neutral shades (cream, tan, or gray) can provide a fresh, calming backdrop.

Bold stripes. Geometric prints. Shapes and patterns in nature. There is so much visual inspiration to be found in the world of abstract art. Seek out compositions that catch your eye, and decorate your home office walls with original prints made from your own abstract photography, paintings, drawings, and designs. Try a Metal finish on your wall décor for an edgy, modern look.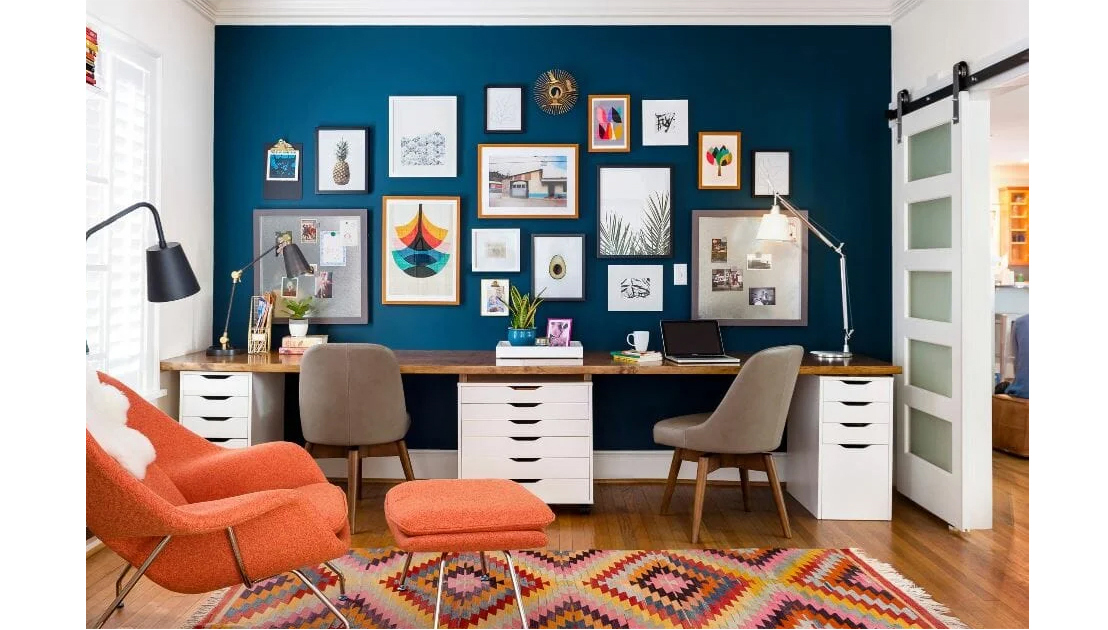 Having a hard time choosing just one piece of wall art for your home office? The answer to your design woes might just be: the more pictures, the merrier! Put together a mix of photos, inspirational quotes, drawings, or paintings, and arrange them to create a stylish gallery wall display. Go for a perfect grid with art prints that are all the same size, or mix it up with large and small pieces in different frames and finished.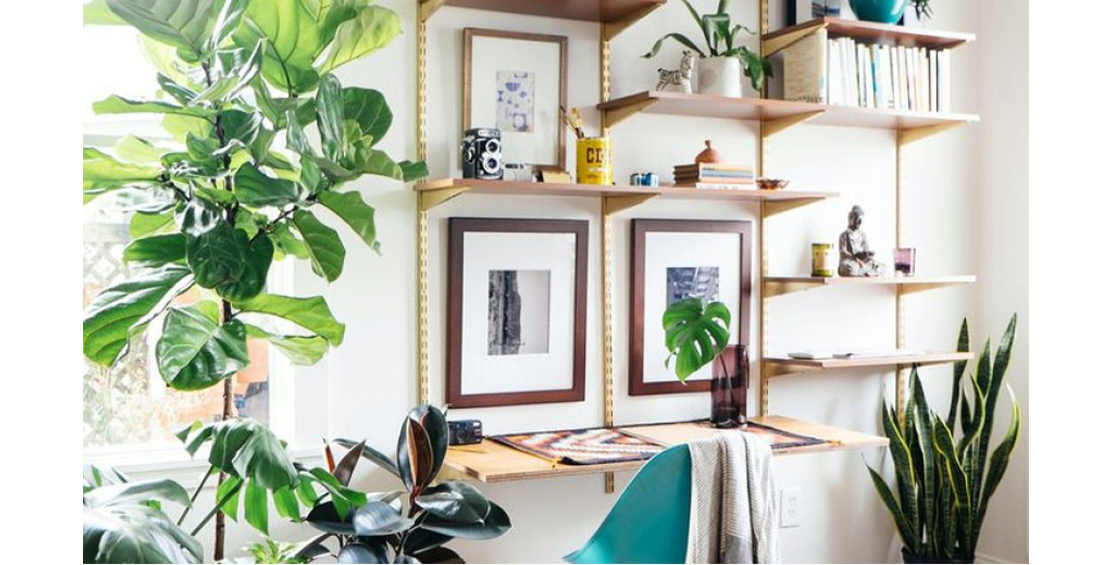 You may not be able to pop out for a stroll in your favorite natural spaces every day, but you can still bring the beauty of the great outdoors inside your workspace. Use photographs of your favorite landscapes and seascapes, local flora and fauna, or beautiful vistas to create custom home office wall art prints. It's an easy way to add a breath of fresh air and a new viewpoint to the room (you could even think of it as another window)